5 Eurovision Drinking Games That'll Make Sure Your Night Gets More Than Nil Points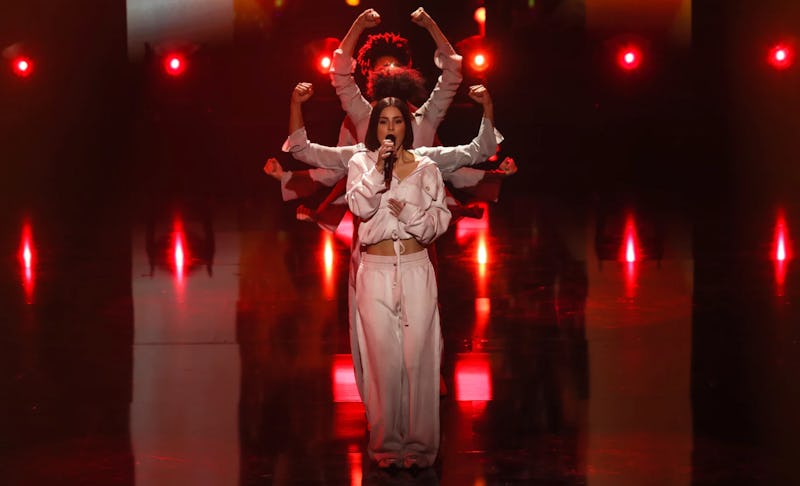 Pool/Getty Images Entertainment/Getty Images
The Eurovision Song Contest is quite the event. There's always something to laugh about and a game you can play to make it even more fun. When I was younger, my Mum and I used to mark each and every country's performance out of ten, then pick our five faves at the end. Sounds pretty simple, but we had fun with it. Now I'm a little older, I would more be up for something a little more grown up. With that in mind, here are some of the best Eurovision Song Contest drinking games to get on board with come Saturday 19 May.
I feel obligated to warn you all that the full list of Eurovision Song Contest drinking games is pretty full on. There's a lot of shots, a lot of downing, and quite obviously, a LOT of alcohol. For this reason, I would advise you keep to DRINK RESPONSIBLY throughout. I know, I know, it's boring and obvious to say, but say it I must.
I've picked out some of the most fun drinking games, including those that use social media and others that incorporate classic games such as bingo. Keep reading to find your perfect game.