19 People Describe Valentine's Day In Three Words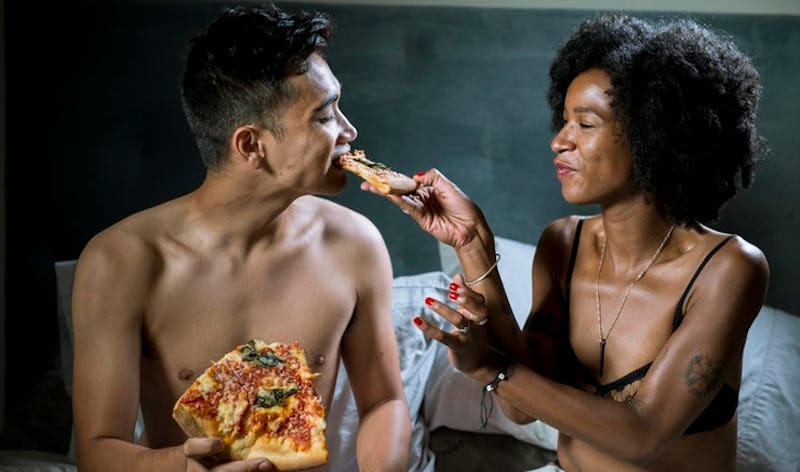 BDG Media, Inc.
With Valentine's Day around the corner, Twitter has already jumped on the chance to make it into a topic worth hashtagging. The trending #ValentinesDayIn3Words hashtag gives some wonderful insight into how people *really* feel about Valentine's Day.
Trying to put Valentine's Day into just three words requires some creativity. Of course, mine would be: "Pizza all mine," and based on what I saw, pizza was definitely making a splash all over Twitter, so it's nice to know I'm not alone. Others took the opportunity to give a shoutout to another holiday that falls in February: Singles Awareness Day. It is three words after all, but that day is actually the day after Valentine's Day, on February 15. (Also keep in mind Galentine's Day is February 13, if you're trying to go all out).
As hundreds and hundreds of Valentine's Day-related tweets poured in, it was difficult to keep up with the most fun. But I did my best, weeding through the offensive ones, the violent ones, and the ones that were so damn depressing, I thought I would cry too. Here are 17 tweets of wisdom from Twitter's #ValentinesDayIn3Words, from "vodka, food, friends" to "please use contraceptives":