Lucy Liu's Thoughts On The 'Charlie's Angels' Reboot Will Make Fans So Happy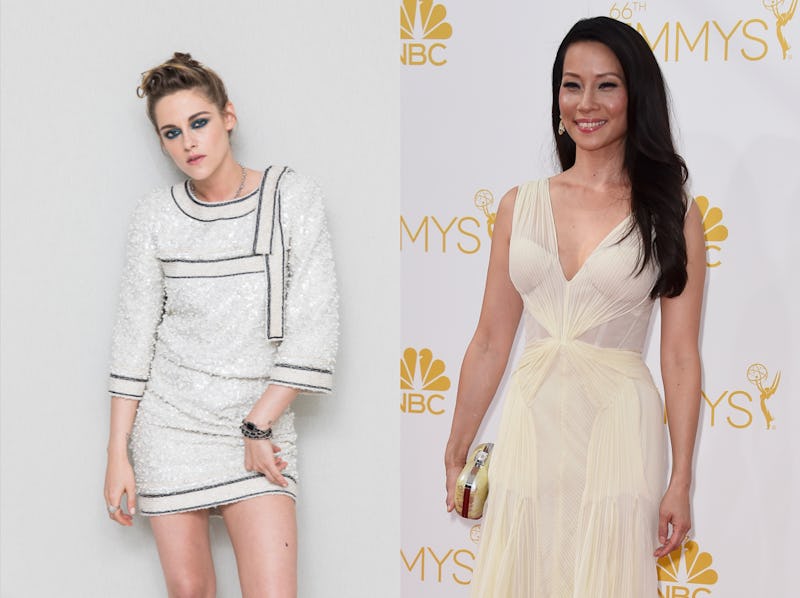 Tristan Fewings/Getty Images Entertainment/Getty Images; Frazer Harrison/Getty Images Entertainment/Getty Images
Details surrounding the return of Charlie's Angels seem to be getting more and more exciting by the day and things couldn't be more positive. When recently speaking to Entertainment Tonight, Lucy Liu gave her blessing to the Charlie's Angles reboot, and a few days later Kristen Stewart, who was recently announced as a member of the new cast, responded, sharing that the reboot will offer fans a new take on the classic.
On Monday August 20, Liu, who played Alex Munday in the franchise's 2000 film and 2003 sequel, had nothing but great things to say about the movie's reimagining saying that she felt that the reboot will be "a more positive result for women." She explained:
"To me, I think it's very exciting. It's like Sherlock Holmes. The material in itself is a very different type of literature — and it's not necessarily literature. But it is something that people keep coming back to and they're drawn to. That's something that needs to be explored and if it needs to be explored on all different levels, then it should be."
Stewart, who is slated to play one of the three Angels in the Elizabeth Banks directed reboot alongside Naomi Scott and Ella Balinska, was seemingly ecstatic about Liu's support for the film, telling ET on August 23:
"Oh, that is really cool that she said that. It is true I think, it is not maybe everyone's immediate response that it would be, like, something we would have to see again because the one I grew up with was so much fun, and you know, the re-imagining is so grounded and well intentioned and really shows the way women can work together now. It tries to be warm and funny, but it lacks a kitch element that we have seen before that works so well."
She added, "We are not trying to do an impression of the last one, so yeah, I think Liz is like so genuinely naturally funny all the time anyway."
Banks is stepping behind the camera for her directorial follow-up to Pitch Perfect 2. And this new Charlie's Angels movie is scheduled to debut in September of 2019. In March 2017, the Hunger Games star spoke to ET about her intentions with the revamp, sharing:
"I want to do right by the franchise and by the women that we involve and I want to say something to people and I want the movie to matter. That's hard to do, but we're getting closer and closer."
Liu isn't the only star of the 2000s Charlie's Angels franchise to give the reboot her blessing. Drew Barrymore, who played Dylan Sanders, also gave her stamp of approval to the reboot.
In July of this year, Barrymore told ET,
"I'm excited for them because every generation that brings Charlie's Angels out into the world is about the power of three women and what they can do, while loving men and wanting to date them or working side by side with them. But there's just something about Charlie's Angels that make men and women so happy."
With all positive vibes surrounding Charlie's Angels return, it's safe to say that the film's debut is going to be a huge moment, not only at the box office, but for women on a whole.