Taylor Swift Cried In Court After A Comment From The Opposing Lawyer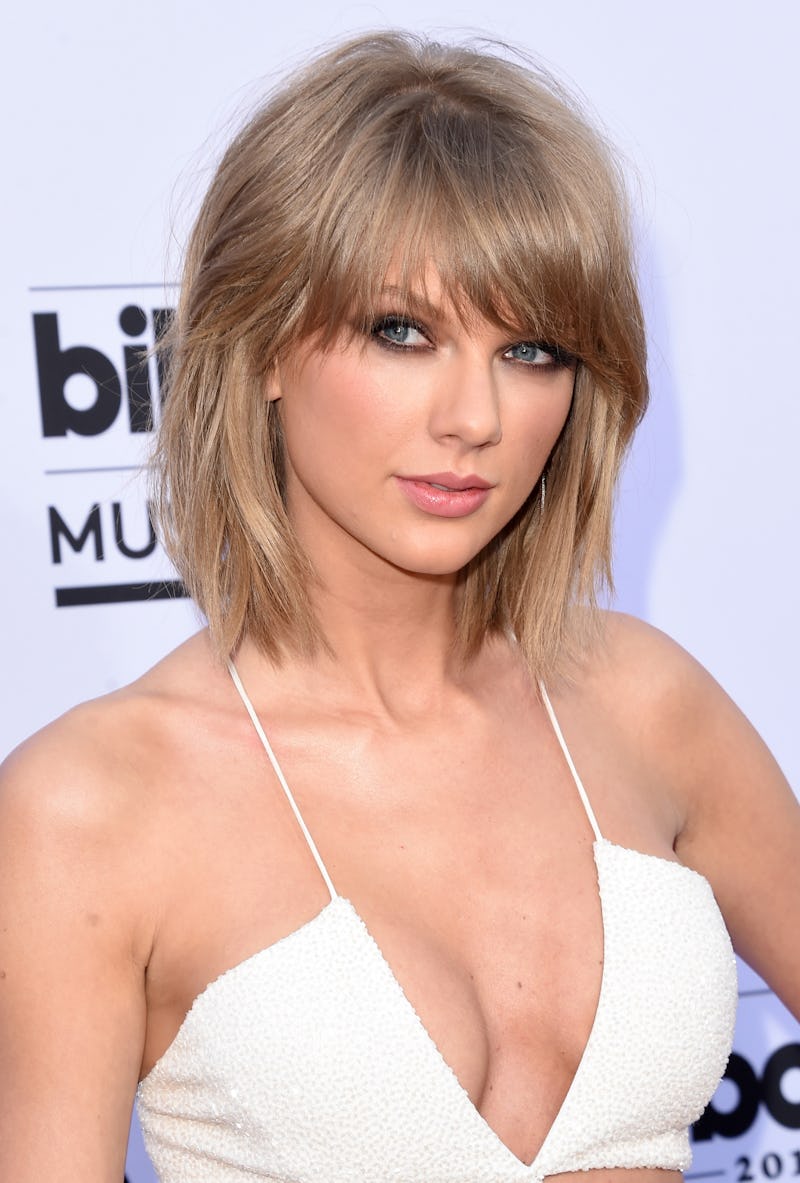 Jason Merritt/Getty Images Entertainment/Getty Images
On Monday, one week after its official start, the closing arguments at Taylor Swift's trial were made by both sides. Now, the case is in the hands of the eight-member jury. In October 2015, Swift accused DJ David Mueller of sexual assault in a countersuit she filed against him. Her case came after Mueller filed a lawsuit in September 2015 claiming Swift made false accusations that led to him getting fired from his job at a radio station.
During the closing arguments, credibility on both sides became the topic of conversation. As Swift's lawyer, Douglas Baldrige, said Monday, "Folks, it's not even a close call on credibility. No credibility goes with a story-changing, evidence destroyer like Mr. Mueller. He's got no credibility." Mueller's attorney, Gabriel McFarland, took a different stance and said about the photo of Mueller and Swift, "Look at Ms. Swift's face. Is that the face of someone who's in shock, who is upset? There's nothing to suggest in Ms. Swift's face that anything inappropriate is happening." After McFarland made that statement, BuzzFeed reports that "Swift grabbed her mother's hand, teared up, and turned away from the jury."
It remains to be seen what the jury will decide, but at the very least the photo being used in the case serves as a reminder that sexual assault isn't always defined by a certain look or course of action.
According to Dr. Martin Antony, a Ryerson University psychology professor, who spoke with VICE in March 2016, a common response to a threat, like sexual assault, is freezing. "Some people would argue that... people shouldn't even talk about 'fight or flight.' They should talk about 'fight, flight, or freezing.'" Antony said that freezing up and not reacting to the situation immediately typically only lasts for a short time and usually happens in situations where a person feels fear or panic.
Karlene Moore, a counselor and advocate at Toronto Rape Crisis Center, also told VICE about freezing, "We're trying to process. We're trying to figure out what is going on, because what we've been taught about sexual violence, sexual assault, [and what] rape looks like is not what's happening, but we also can feel something really wrong is happening."
On top of that, sexual assault victims often also have to process feeling like they won't be believed, which is why many don't report being abused. According to RAINN (Rape, Abuse & Incest National Network), 13 percent of victims didn't report their sexual violence crime to police (from 2005-2010) because they didn't think authorities would do anything to help. RAINN also reports that there several effects of sexual violence, including psychological, emotional, and physical effects on the survivor. According to a 2010 report from the National Sexual Violence Resource Center (NSVRC), shock, disbelief, and confusion are three common emotional reactions to sexual assault.
During Swift's testimony, Mueller's attorney said that she could've taken a break after his client allegedly groped her if she was so distressed, rather than continuing with the meet-and greet. To that, she replied, "And your client could have taken a normal photo with me." Swift also claimed that she kept taking photos because she didn't want to upset fans.
According to BuzzFeed, legal experts believe the photo in question is not proof enough and that the case will probably come down to credibility. The case started several years ago before a June 2, 2013 concert in Denver, Colorado, where Swift alleges Mueller groped her while they were taking a photo. Mueller has denied this, hence his lawsuit in which he alleges her claims are false and led to him losing his job. Swift testified on Thursday, Aug. 10 and stood by her allegations against Mueller. On Friday, Aug. 11, a judge dismissed Swift as a defendant in Mueller's lawsuit. Even though she is no longer a defendant, the trial continued due to Swift's claim of sexual assault against Mueller and because two other defendants remain when it comes to Mueller's claim.