The Sneaky Reason Why Shangela Is TOTALLY Going To Win 'Drag Race'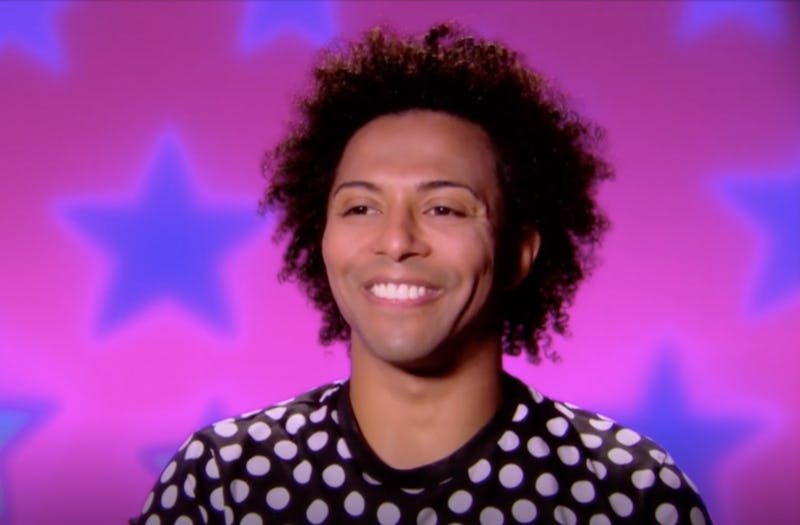 VH1
Fans of Shangela can all agree that the end of Episode 5 presented quite the scary moment. For the first time in the competition, she was at risk of going home. Despite Week 5 being her first week in the bottom, there are still plenty of clues suggesting Shangela will win Drag Race. Interestingly, her strategy is based on what fans can probably assume is one of her favorite shows: Game of Thrones.
More than anyone, Shangela has a plan in place to win this season of Drag Race All Stars. It is unique compared to the rest of the queens. They certainly all do want to win, but not like Shangela. In the interview portions of the series, Shangela has been the only contestant to actively talk about furthering her time in the game through alliances. Over the course of this season, she has likened it to what Daenerys Targaryen did, in gaining numerous allies before making her claim for the Iron Throne. Her ally-making-abilities were proven incredibly vital in Episode 5 when she was spared from elimination. Arguably, her ease in making friends may be the greatest clue suggesting that her future on the series will be successful.
Each week a contestant who's fallen to the bottom is sent home by that week's winning queen. So, it may only take one mistake for someone who had been on top (like Shangela), to be eliminated on what could amount to a whim. In that Shangela aligned herself with both of the queens that were on top in Week 5 (Trixie and BeBe), she was kept safe during her first experience in the bottom.
Of course, in the scheme of things, her trip to the bottom in Week 5 seemed like a fluke. Another clue hinting at her potentially winning this competition is just how well she has performed up until this point. Combining her stunning runway looks with hilarious performances in the challenges, like Snatch Game and The B*tchelor, she has made herself known this season. Prior to Episode 5, Shangela had never been in the bottom. She had won $15,000 in cash, as well as two week's wins and two lip-sync victories. The only other queen who has the record to challenge her would be BenDeLaCreme with four wins during weekly challenges and two lip-sync victories.
One the most obvious clues that point to her winning this season of Drag Race All Stars is her incredible amount of self-confidence. When she spoke to Bustle for an interview, she revealed that she did not think much about the other queens in the scheme of the show. "I see all of them as competition and I see none of them as competition," she said. "I didn't play games with the girls, I'm here to win. I'm here to showcase for my fans what never giving up, where that can put you, what you can achieve."
And she's not the only one who thinks she can win, as some other queens think she can too. In an interview with Bustle after she was eliminated, Thorgy Thor revealed that she thought Shangela had the best chance of snatching this season's crown. "I'm rooting for Shangela. She sent me home, but I'm still rooting for Shangela," Thorgy said. "I think she's good fun, she's a workhorse, and she's a crazy person, and a great improv actor. I really just think she's cool, I like hanging out with her."
Out of all of the queens left in the competition, Shangela just may be the one playing the hardest. While she may not have won as many Top 2's as BenDeLaCreme, Shangela is clearly her biggest competition. As this season progresses and with her alliances in place, Shangela just may have the edge over BenDeLaCreme in the end.