How To Help Spread Consent Culture On College Campuses, Even If You Graduated Years Ago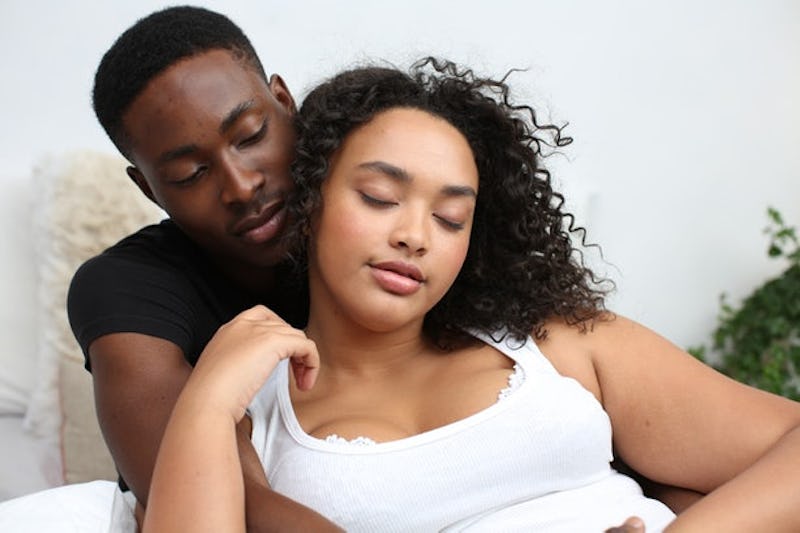 BDG Media, Inc.
The #MeToo movement is galvanizing an important discussion about sexual assault and the issue of consent. Finally, we've started to have a more honest discussion about power dynamics, about sexism, and just how prevalent sexual assault is. But there's still plenty of work to be done. And now, during National Sexual Assault Awareness month, it's important to keep the conversation about sexual assault and consent going strong.
That's why Trojan, the popular condom brand, and Advocates for Youth, a national non-profit that helps educate young people about sexual and reproductive health, are working together. They've teamed up to help spread consent culture with their "Consent. Ask For It." campaign. This is the fourth year that Trojan has run the campaign and the third year that they've teamed up with Advocates for Youth — and, together, they pack a really impressive punch.
The campaign consists of on-campus events at over 100 colleges around the country, complete with an activist toolkit, posters, giveaways, and free Trojan Brand Condoms. They'll have student advocates around the country answering questions and running events to get the conversation about consent going. And in the wake of #MeToo and #TimesUp, it feels like awareness around sexual assault and sexual harassment is rising —and it's especially important on college campuses, which have a particularly bad history of sexual assault.
"Young people have been at the forefront of building a culture of consent long before the #MeToo Movement," Debra Hauser, the President of Advocates for Youth, tells Bustle. "#MeToo helped put the importance of consent on the national agenda and spurred additional interest from school administrators, policy makers, parents and other young people. This heightened awareness helps propel both the 'Consent. Ask For It.' campaign and the work of these committed activists. The efforts young people are making on these 75 campuses, and across the country, to promote honest communication about sex and sexuality, and to champion the values of bodily autonomy and mutual respect, hold promise for this generation and those that come after it."
Hopefully, in the wake of #MeToo, students will be even more open to conversations about consent — and able to see that their voice can make a difference. And this campaign wants to show people that consent is not just about someone saying "yes" or "no", that it's not a quick question that happens early in the night and then anything goes. The issue is more complicated than that. So the campaign is calling for consent that is "active, informed, enthusiastic, and ongoing" — which is just how it should be.
If you're no longer in college or not at one of the campuses where events will be taking place, you can still get involved. Share your support with #AskForConsent on social media or go to their website and pledge your support.
And if you want to know other ways you can help spread consent culture, there are so many ways to get involved.