Your Favorite CW Stars Join Forces To Support Hurricane Harvey In A Heartfelt Video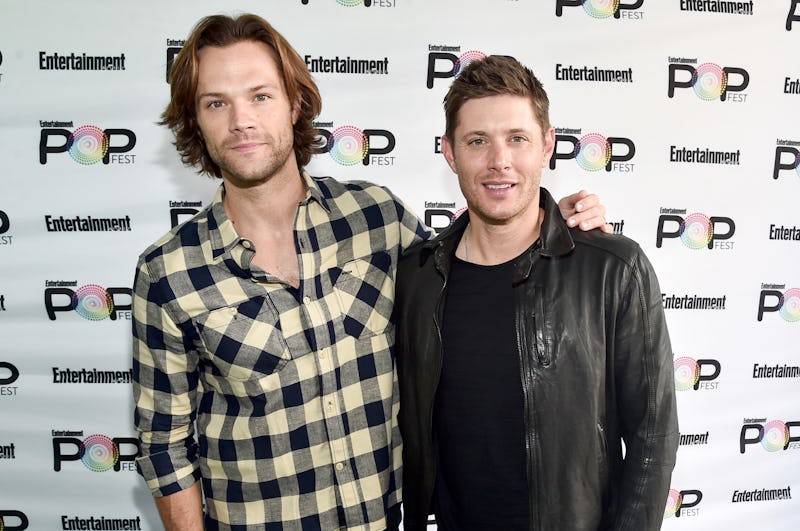 Alberto E. Rodriguez/Getty Images Entertainment/Getty Images
The CW heroes are uniting off-screen for an amazing cause. Hurricane Harvey has left parts of Texas devastated by flooding, and the state needs all the help it can get as the recovery process begins. That's why the actors of The CW are standing together in a video asking fans to donate to Hurricane Harvey relief. The Stronger Than Storms campaign is being spearheaded by the Supernatural cast, but in the video they're joined by actors from their fellow CW shows The Flash, Supergirl, Arrow, and Valor.
Texas native Jensen Ackles is using his Texas-based Family Business Beer Company to join forces with his Supernatural co-star, Misha Collins' charity, Random Acts, for the fundraiser. As of Saturday, the campaign had raised $367,530 of its $500,000 goal in just nine days. In an Instagram post, Ackles assured fans that Random Acts will make sure every dollar is used to help the people who need it the most. As Supergirl actor Mehcad Brooks says in the video, the goal is not to let Texans face tomorrow alone.
Fans of Supernatural will know the storms have hit close to home for the fantasy series' cast in particular. Both Ackles and his co-star Jared Padalecki grew up in Texas. The state will always be a part of them, and with many of their family members and friends still residing there, their desire to make a difference is strong.
Seeing the rest of their CW family join them in spreading the word about the Stronger Than Storms campaign is the very definition of heart-warming. So many of the network's stars play heroes on the small screen, but their activism and support of each other in real life is what makes them so special. The channel is known for crossovers and spinoffs, so it's no surprise that many of its stars have known each other for quite some time. But it's still heartening to see them band together in support of such an important cause.
If you're feeling inspired after watching your CW favorites, you can make a donation to the Stronger Than Storms campaign here.