Here's How You Can Watch The First Episode Of 'Dirty John' RIGHT NOW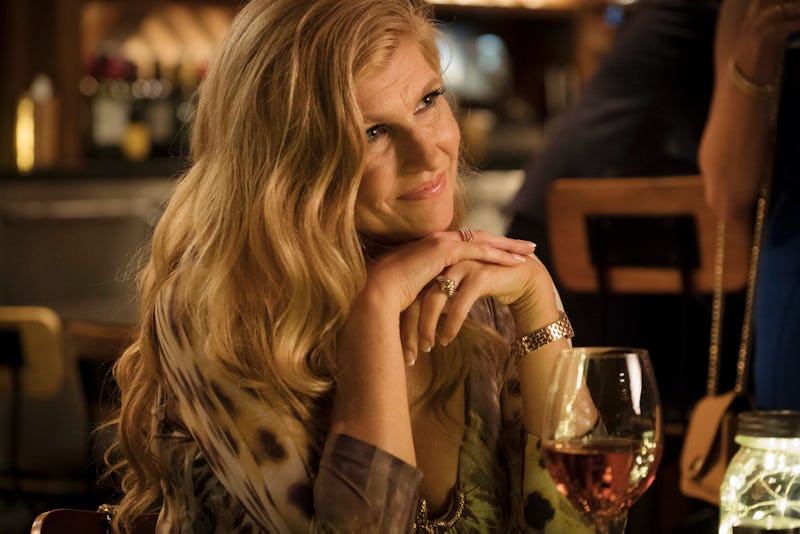 Nicole Wilder/Bravo
Couldn't wait until Nov. 25 for the premiere of Bravo's Dirty John? Don't worry, you no longer have to. The first episode of Dirty John is now streaming on YouTube almost two weeks ahead of schedule. Be warned, though, the harrowing story of Debra Newell, a woman who fell for a sadistic con man, may possibly scare you out of going on any dates ever again. But, honestly, this just means you'll have more time to watch Dirty John.
Debra, played by Connie Britton, is a successful Newport Beach interior designer who seems to have it all, expect for love. That is, until she meets a seemingly handsome and charming doctor named John Meehan, played by actual handsome and charming actor Eric Bana, who sweeps her off her feet. But, as the Dirty John premiere shows, it wasn't long before her happily ever after turned into a nightmare that almost left her youngest daughter dead.
The opening moments of Dirty John's premiere hint at this near tragedy. Debra walks down a bright white hallway as blood splashes on the screen, first in drips then in pools on a man's white shirt and a lifeless women's sneaker. Soon it's revealed that this woman is alive after a struggle that will change the lives of many.
"I believe in dreams," Britton's Debra says in the trailer. "Dreams you can live in. If you design the space where the story'll happen you can control them both. You can control rooms of beautiful things where only good things occur. Peaceful mornings, elegant parties, romantic dinners, love. If you design the most beautiful life nothing ugly can get in." While that all sounds very fine and good, what is clear is that even the best designer like Debra, can't complete shut out reality. And in Debra's case, this dose of reality would be very, very harsh.
Dirty John, inspired by Christopher Goffard's true crime podcast and Los Angeles Times report, looks at how Meehan managed to trick Newell into thinking he was a kind and loving doctor, and not a dangerous con man with a history of terrorizing women.
Those who were hooked on the podcast know there is still more to reveal about Meehan. At the Television Critics Association press tour panel in August, the L.A. Times reported that Dirty John showrunner Alexandra Cunningham said the show will go "deeper on the things maybe the podcast just touched on." Goffard spent over a year working on this story, which allowed Cunningham to explore new avenues in the eight-episode limited series that he wasn't able to include in his original reporting and podcast. "Any road I wanted to go down there was probably 500 pages of stuff to read related to that," she said at the TCAs. "It's within that that we're going to play around."
According to the L.A. Times, this new medium will allow Dirty John to give fans a better sense of who Meehan was before meeting Debra (which means more time to stare at Bana). "It's all about, 'Who is John?'" executive producer Jeffrey Reiner said. "We go back in time [and include] things that were not necessarily in the podcast."
While Bana might be hard to resist, what's even harder may be waiting another few weeks before you can finally see the next episode of Dirty John.