Here's Which 'Game Of Thrones' Episode You Are, Based On Your Zodiac Sign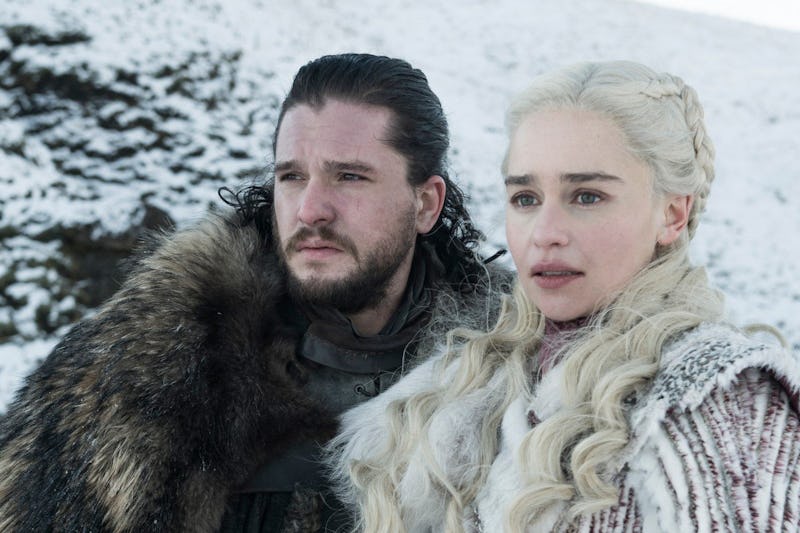 HBO
If you've been watching Game of Thrones for the last eight seasons, then you've probably already discovered long ago that it can be hard to separate reality from fiction when watching the episodes — even though they contain totally mythical things like dragons and an army of dead people. It's easy to get so caught up in the characters and the story lines that you start to try to relate to everything, trying to find yourself in everything. Maybe you already know which character you would be based on your zodiac sign — even which villain you would be! — but have you ever thought about which Game of Thrones episode you would be based on your zodiac sign? Probably not!
Most GoT episodes focus on a specific theme, even if it's not immediately obvious, and so it's easier than it seems to realize which episode you would be just by looking at the traits your sign has. You'll see certain key aspects of who you are throughout the character, shown through several characters or just one, played out in major scenes that made a huge impact on the show as a whole. It's pretty interesting! And, if you haven't recently watched these episodes already, you're just going to want to watch them again.
So which episode is worth going back to rewatch yet again? Which episode are you going to relate to on a spiritual level? They're all below, based on your sign. And, of course, there are major spoilers here, so if you haven't watched everything, beware!