'Gilmore Girls' Fan Fest Is Happening Once Again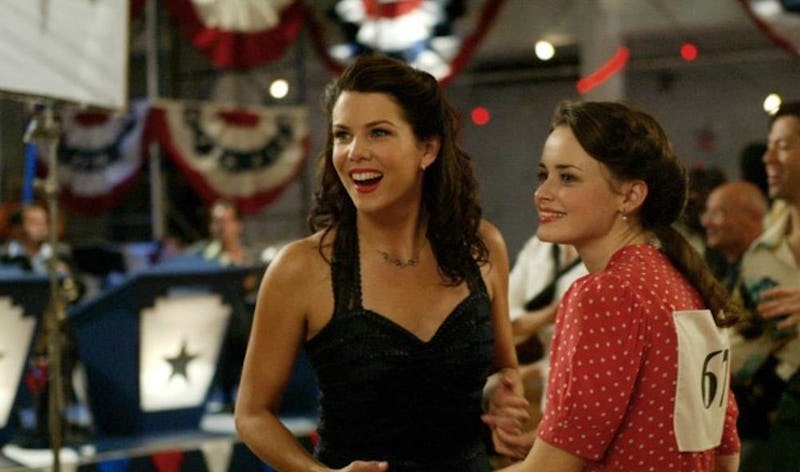 Warner Bros. Television
Calling all Gilmore Girls fans, please report to your battle stations. And by "battle stations," what I clearly mean is please report to the location of Gilmore Girls Fan Fest 2017, which was just announced. (Sorry, I've had way too much caffeine today in celebration of this news, and now everything feels ultra dramatic.) It isn't until Oct. 20-22, but tickets for the festival went on sale on Wednesday, March 1, at which point it was revealed that the event has been moved from its 2016 location in Washington Depot to... drumroll please... Kent, Connecticut.
The festival's co-founders, Marcus and Jennie Whitaker, make a point of not wanting to recreate Stars Hollow itself, since it's so perfectly realized in the series, but Kent is the next best thing, as it sits smack-dab in the middle of Litchfield County, which is one of the areas that reportedly inspired Amy Sherman-Palladino during the creation of Gilmore Girls.
And that, my fellow fans, is exactly why it was chosen, as festival co-founder Marcus announced via press release on Wednesday:
What an incredible journey we've been on over the past 8 months. Jennie and I have spent so much time in Connecticut that we oftentimes feel like we're a part of the community. We get the pieces and tiny nuances the writers grabbed ahold of and built this show around. To be honest, the more we travel through rural Connecticut, specifically Litchfield County, the more parallels we see and the more we look forward to connecting fans to something they love.
The Gilmore Girls-centric activities that the festival will center around are still being planned, but last year included coffee, screenings, panels, meet and greets, and all sorts of themed activities. And as if that wasn't exciting enough to get all your little hearts going pitter-patter, we're talking about Connecticut in October, so festival attendees are going to be surrounded by some of the most stunning foliage... I mean, probably anywhere.
The press release also announced that seven cast members have signed on so far — Rose Abdoo (Gypsy/Berta), Rini Bell (Lulu), Aris Alvarado (Caesar), Keiko Agena (Lane Kim), Biff Yeager (Tom), Sam Pancake (Donald), and Liz Torres (Miss Patty) — as well as a few crew members, so this is shaping up to be quite the weekend already. Make sure to scoop up your tickets before it's too late, and then you can return to your regularly scheduled activities of marathoning all your favorite Gilmore Girls episodes over and over.