The 'Green Eggs & Ham' Voice Cast Includes SO Many Celebs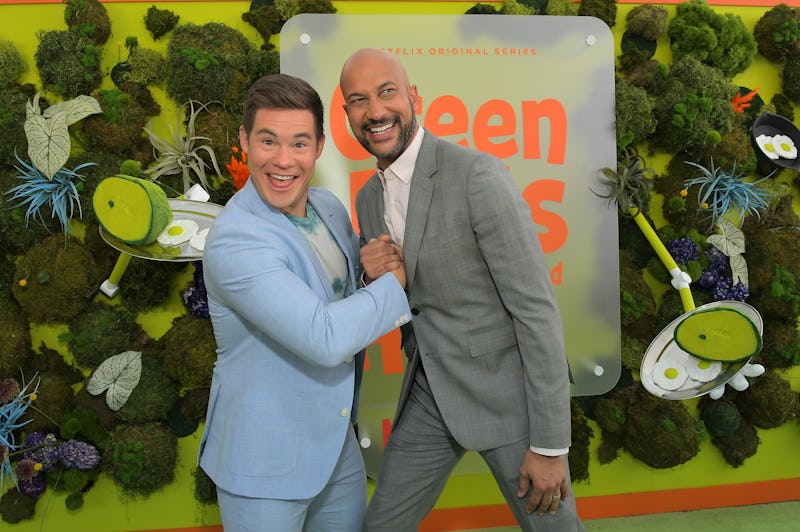 Charley Gallay/Getty Images Entertainment/Getty Images
Following Horton Hears a Who!, The Lorax, and The Grinch, Netflix's Green Eggs and Ham is the next of Dr. Seuss' beloved books to be translated to screen. And just like the adaptations before it, Green Eggs and Ham's voice cast includes a full plate of stars. In fact, there's even a prominent celeb behind-the-scenes: Ellen DeGeneres serves as an executive producer.
According to Snopes, Dr. Seuss used only 50 words in Green Eggs and Ham based on a dare from his editor. The Netflix series expands that story significantly, including a number of new characters in addition to the iconic Sam-I-Am — and a number of actors to voice them. In the TV show, the unnamed second character from the book who dislikes greens eggs and ham is called Guy-Am-I. Per Deadline, he joins forces with Sam despite their different tastes in food in order to save an endangered animal from a zoo. Along the way to Meepville, Sam-I-Am and Guy-Am-I encounter plenty of other characters — each of whom add more star power to the already impressive voice cast.
Green Eggs and Ham may be for kids, but the actors behind the characters will make adults want to watch too.