The Best Date Idea For You, Based On Your Myers-Briggs Type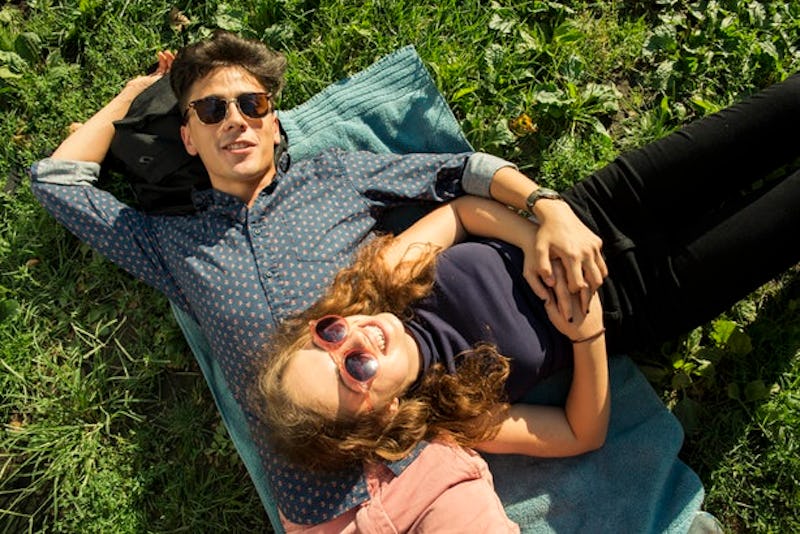 BDG Media, Inc.
Whether you're single or in a relationship, a fresh new idea for date night still probably seems appealing. But amongst the seemingly endless ideas you can find online, there's always a bunch that seem too plain, too insane, or simply just too expensive. Luckily, taking ideas for dating based on Myers-Briggs type can help narrow the scope and bring you closer to the romantic shakeup you're looking for.
The Myers-Briggs test divides personalities into sixteen types, based on a set of four opposites: extroversion and introversion, sensing and intuition, thinking and feeling, and judging and perceiving. These types, delineated by the mother-daughter pair of Katharine Cook Briggs and Isabel Briggs Myers, explore how people go about in the world, including in dating.
"Just as people tend to rely on one hand more than the other, they tend to prefer and rely on one opposite in each pair more than the other," Poppy and Geoff Spencer, M.S., CPC, Certified MBTI Practitioners, tell Bustle. The opposites, explain the Spencers, explore how people like to be approached, how people prefer to take in information, how people try to make decisions, and when people want to make decisions. All of these factors, approached correctly, can help create the recipe for a perfect date.
So whether you're looking for a shakeup or a new beginning, check out your personality type's favorite kind of date below. Here are 16 ideas for the perfect date, according to Myers-Briggs type.