This Is What Happens To Every Single Character At The End Of 'Jane The Virgin'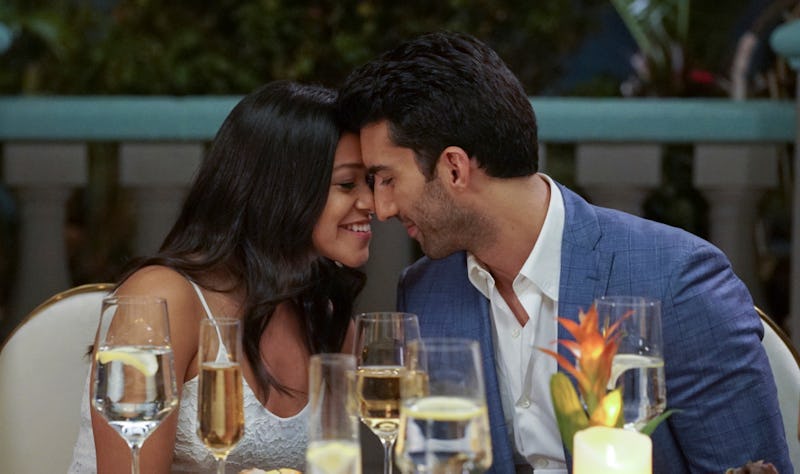 Kevin Estrada/The CW
Spoilers ahead for the Jane the Virgin series finale. Like all good things, telenovelas must come to an end. But it's hard to be too sad when so much happiness occurs in the Jane the Virgin series finale. The entire episode leads up to Jane and Rafael's romantic wedding by the flowering tree where they shared their second-ever kiss. They are surrounded by their family and friends in the climax of their epic love story, as befitting a telenovela. Showrunner and writer Jennie Snyder Urman wrapped up every storyline in the finale (and even gave herself a quick cameo as a person handing out water during the marathon). But in order to process this farewell, a roundup of how Jane the Virgin leaves all its beloved characters is necessary.
Since Jane and Rafael got back together, nothing was going to get in their way from declaring their love for one another by getting married. Yet, their declarations at their actual wedding don't go so smoothly since they are both too overwhelmed by emotions to read their vows aloud. But fans know just how deeply Rafael and Jane care for one another after everything they have been through, so the vows don't need to be explicitly said to feel their love.
Beyond Rafael and Jane, the other characters get their happy endings too. Lina becomes pregnant thanks to one of her sisters ("the pretty one," of course). And Esteban proposes to Darci with baby Baby by their side. Yet, the real joy comes from the central cast of characters, so here are all the questions the Jane the Virgin finale answered in honor of our heroine. After all, Jane loves organized, detailed lists!