There's A New Photo From Taylor & Zayn's Video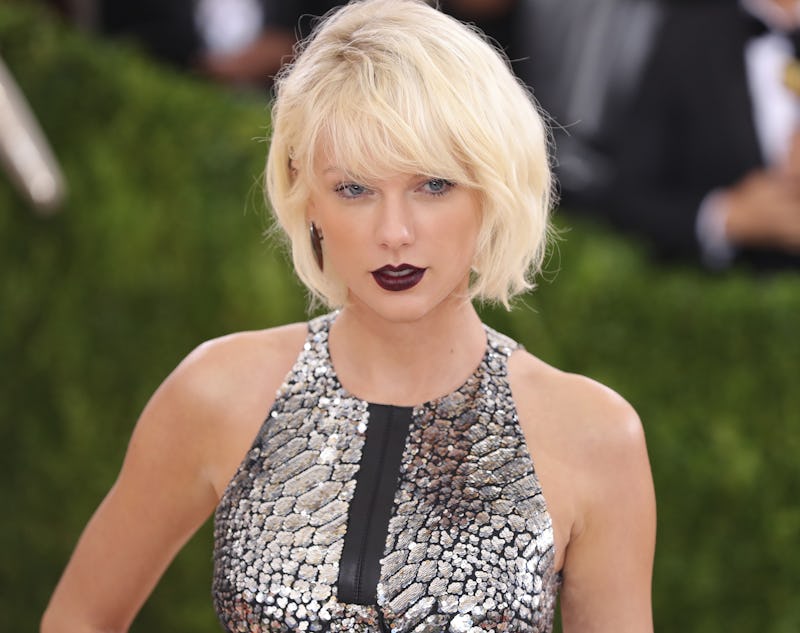 Neilson Barnard/Getty Images Entertainment/Getty Images
I'm a big proponent of male and female artists being able to work together without speculation that involved in some way, or fans shipping them. But please excuse me while I put all those ideals on hold for a moment and ogle this photo from Taylor Swift and Zayn Malik's music video. I'm fully aware that Malik is on a roller coaster of engagement rumors with Gigi Hadid, and that Swift is doing her own damn thing and needs no man. Really. But the image from the video for "I Don't Wanna Live Forever," which the artists collaborated on for the Fifty Shades Darker soundtrack has me wondering how these two would be as a couple. In a word: intense.
That's the vibe I get from this photo, anyway, which Swift released to her Instagram on Wednesday to tease the release of the full video. The whole image is bathed in a dreamy, soft-focus pink light, with Swift in the foreground, looking down coquettishly in a way that would make Dakota Johnson proud. Behind Swift, you can sense the presence of Malik rather than actually see him — I'd recognize the silhouette of that hair anywhere — which feels very Christian Grey.
In fact, the whole atmosphere feels like it was plucked straight out of Fifty Shades of Grey, and fittingly so. Take a look.
It's just one image, but the sexual tension and complicated dynamic between the two performers comes through clearly, and it makes me more excited than ever to see the completed video.
A fake music video for "I Don't Wanna Live Forever" was released on Dec. 9, the same day that the song itself dropped, and the the lyric video has been out since Dec. 16. Basically, fans have been waiting for the real thing for a while now. The anticipation is palpable, and, even though there isn't an official release date, Swift promised in her Instagram post that the video is "coming soon." You should be on the edge of your seat for only a little while longer.