Every Awkward Thing That Happened On The Golden Globes Red Carpet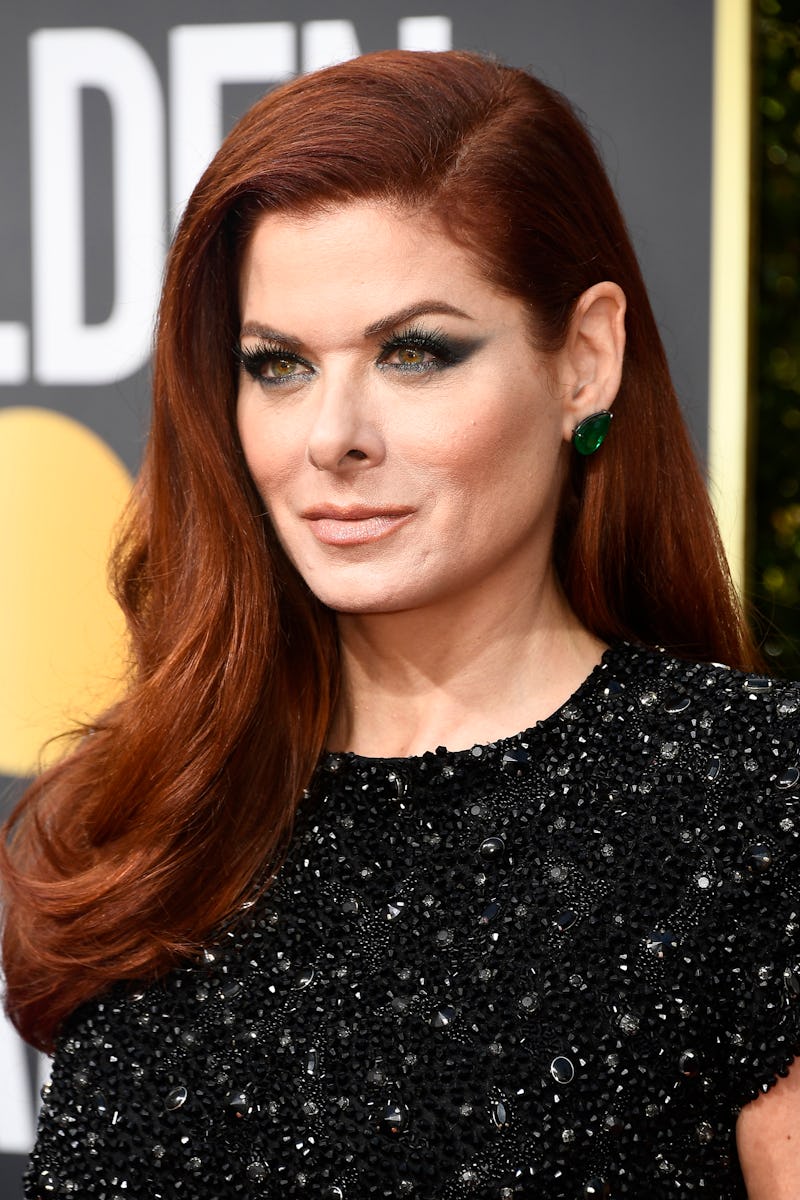 Frazer Harrison/Getty Images Entertainment/Getty Images
Another year, another awkward start to awards season with the Golden Globes. Do the VIP arrivals go smoothly, and would we be happy if they ever did? There were tons of awkward 2018 Golden Globe red carpet moments leading up to the Jan. 7 ceremony, from surprising comments about the fashion black-out protest to the E! live feed cutting out to certain attendees being unable to retain their chill.
There were some lovely moments, too. Many stars brought up the Time's Up movement, an initiative in Hollywood to continue fighting and ending sexual harassment in every industry. Fashion is a major part of the red carpet, and the red carpet is the only platform that stars who are neither presenters nor winners get. The choice to protest by wearing all black was a particularly smart one.
"This is not a silent protest," said actor and writer Rashida Jones in an interview with InStyle magazine. "I don't think why we wear black is divisive as much as it is being discussed and debated without all the facts. Many women on the red carpet will discuss what's important to them about their choice to protest and wear black. We wear black to stand in solidarity with our sisters and to say time's up on this imbalance of power and the abuses that come with it, regardless of what industry you work in. It's time for every workplace to look more like our world, where women have equal representation."
Even with the serious conversations underlining the red carpet experience, Hollywood still brought some silliness and discomfort. Relive the surprising encounters and general weirdness with this list of the most awkward Golden Globe red carpet moments this year:
The "Glambot" Operator
E! made sure to point out that a woman was directing the Glambot, so it obviously couldn't be objectifying female actors... thanks?
People Chanting "USA"
Did anyone else hear that? It's not the Olympics yet, y'all...
This Debra Messing Moment
Pun not intended, but Messing is not screwing around. Live on E!, she called out the network's reportedly unequal pay and the departure of former correspondent and host, Catt Sadler. Giuliana Rancic handled the surprising comment like a pro. This is about her bosses, anyway.
Kelly Clarkson Fangirling
Look, we'd all act the same way around Meryl Streep. And probably around Kelly Clarkson too. Poor Ryan Seacrest thought Clarkson had taken a fall, but she was just losing it over seeing one of her idols. It's just one more thing that makes the singer relatable af.
Justin Timberlake Letting Us Down
Someone did not get the memo about what this night is all about. Jessica Biel starred in and produced the acclaimed miniseries The Sinner, but her husband felt the need to interject and pull focus.
Bob Odenkirk Gives A Chicago Geography Lesson
They eventually got into some business talk, but Rancic and The Post actor Bob Odenkirk retraced their Midwestern childhoods for a while before that. It must have been fun for them, but any of us who didn't grow up there momentarily felt a little left out.
Streamers Get An Unpleasant Surprise
Not long into E!'s red carpet coverage, most streaming versions of it switched over to an episode of Keeping Up With The Kardashians. Per a tweet from CNN's Brian Stelter, the issue was one of streaming rights. Probably something that should have been cleared up beforehand. (Bustle has reached out to E! for comment.)
Mariah Carey Wants To Leave New Year's Eve 2016 Behind
Ryan Seacrest greeted Best Song nominee Mariah Carey by reminding her of her triumphant New Year's Eve performance from just a few weeks ago, but Carey noted the implicit comparison to the previous year's debacle. "Can we not get into past moments?" she asked. Don't try her!
Which Outlander Star Was Nominated Again?
Outlander star Caitriona Balfe made a joke about how she left co-star Sam Heughan to go through the show's new season read-throughs alone, and Rancic started to ask her how they decided which one of them would attend the Golden Globes before she remembered that only Balfe was nominated. Whoops.
This red carpet always delivers when it comes to unsettling, hilarious, and just plain bizarre moments. Never change, Golden Globes.