The Most Googled Beauty Brands Of 2017 Are Actually Pretty Unexpected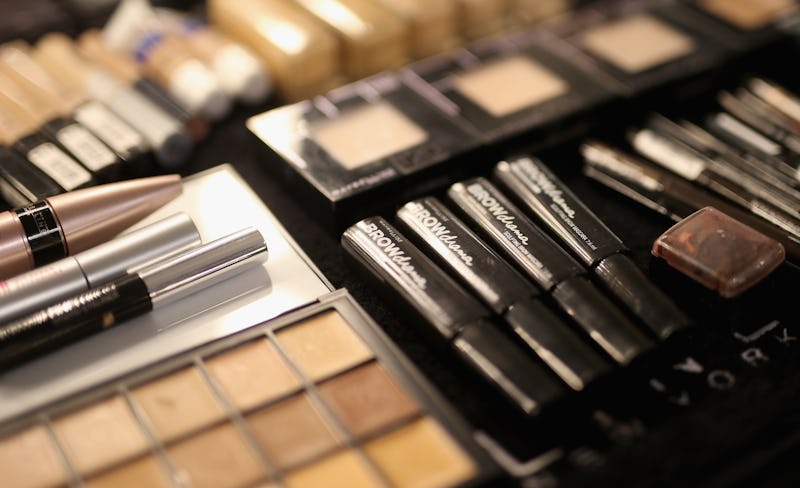 Joern Pollex/Getty Images Entertainment/Getty Images
While 2017 has brought a lot of disappointing news and political destruction, makeup was one thing that brought people together. Everything from new brand launches to quirky products have popped up this year, and people have rallied behind them. Google's top beauty searches of 2017 show just how diverse and devoted the makeup community is — but the top brands on the list might just surprise you.
Beauty products are more than just a way to look and feel good. The community comes together over new launches, brands, and, most importantly, the creativity of others. From the most viral eyelid artists to the simple swatch, makeup has a way of bringing people together even through the toughest times.
Don't believe me? Think about some of the biggest launches this year. Fenty Beauty brought a diverse shade range for almost everyone and Milk Makeup proved to the world that conventional isn't the only option. It's about more than just makeup. It's about people feeling comfortable with themselves — no matter what race, shape, or gender you are.
Google put together the top searched beauty brands of 2017, and they will surprise you. They range from the most affordable brands to high end and everything in between. While the top ten included brands like Fenty Beauty, Wet N Wild, and Huda Beauty, the top five was possibly the most unexpected.
5. Milk Makeup
Milk Makeup is undoubtedly unconventional, and that's why it's so popular. Any brand can give you a great lipstick or pretty blush, but no other brand thinks about makeup the way they this one does. They make quirky products like body stamps and holographic highlighters, but are also able to cover the basics with foundations.
This year the brand exploded with tons of inclusive campaigns, TSA-friendly products, and even a hairdryer. They keep everyone guessing, which is what might have landed them on the most searched list.
4. Charlotte Tilbury
This is a classic brand that has been around for a while, but didn't land in the United States until 2014. The brand sticks to classic makeup with a mix of glowy skincare items. Since this was the year of looking fresh and dewy, it's no surprise this brand landed on the list of most searched. The founder also just recently launched her first ever US pop-up shop.
3. LipSense
If you haven't already heard of this brand, LipSense is a kiss-proof, water-proof, smudge-proof product. It's known for staying power and for the massive amount of people that sell it.
This brand took off this year. They have a system where people can sell individual sets and earn compensation for it. The product went viral, which odds are is why it landed on the list so high.
2. BH Cosmetics
BH Cosmetics is known for being extremely affordable. They're also known for their multiple collaborations with Carli Bybel. The YouTuber has 5.6 million followers, and has teamed up with Missguided and even started her own brand this year. Her collection with BH Cosmetics did extremely well, which is what might have boosted the brand to the top.
1. Ulta Beauty
With all the deals and sales events this year, it should come as no surprise that Ulta Beauty landed number one on the list. They've expanded their brands like crazy this year, stuck with their 21 Days Of Beauty Event, and even created the Holiday Beauty Blitz. Basically, they deserve their top rank.
There are some surprising brands missing from the list though. Two of the biggest brands this year didn't make the top 10 list — Sephora and Kylie Cosmetics. Yet, no matter what, it was a good year in makeup. In a tough year, beauty has brought joy to a whole lot of people.