Here's The Zodiac Guide To The Best Books Of 2018 That You Didn't Know You Needed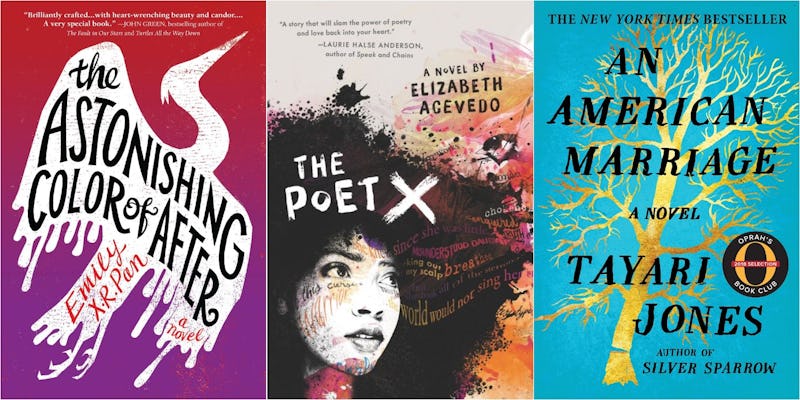 As I'm typing this, the first snowfall of the season is drifting down outside my window. Yes, I think it's safe to say, that winter is well and truly on its way, and with it, the dreaded end of the year rush. While this time of year is often super festive, it can also be hectic, expensive, and stressful. If you're a reader, you're probably trying to wrap your yearly reading goals, which means you need to make sure you've got a few of the best books of the year on your nightstand.
The 12 books below are some of the biggest titles to be released in 2018, and I've made it easy for you to choose which one to read during the holidays: Just find your Zodiac sign and get to reading the book I've chosen. If you've already read the book attached to your sign, check out the book for your moon sign or rising sign — or just read a book for the sign of the guy you're dating or your best friend. If you'd rather just read whatever the heck you want, regardless of the Zodiac, feel free to skip around this list. Whatever book you choose, it's a great way to add at least one more amazing book to your 2018 reading list.