11 New Movies & Shows On Netflix This Week, Including A Mind-Bending New Series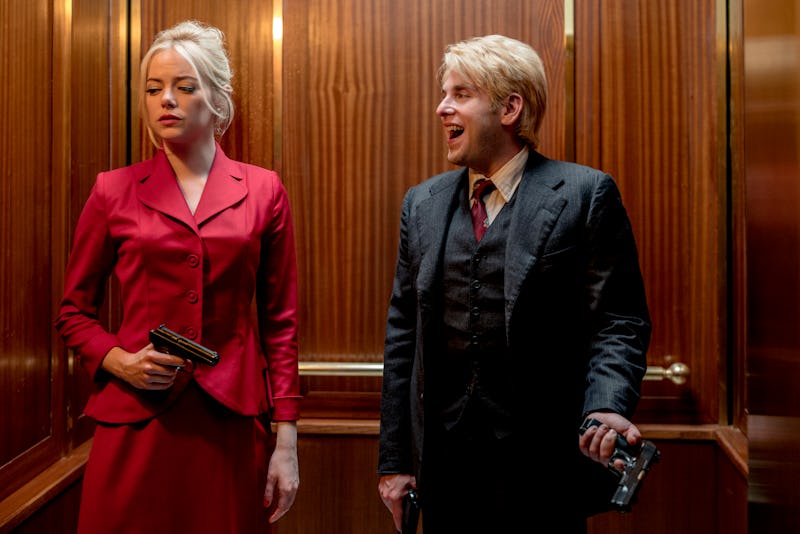 Netflix
Let's travel back in time to the year 2007. Doesn't sound like such a long time ago, but it's actually been 11 years since the calendar showed that date. In the summer of that year, a little film called Superbad premiered that starred two mostly unknown actors: Emma Stone and Jonah Hill. The film proved to be a breakout for each of them, and today they're both massive stars. The two haven't appeared on screen together since Superbad, but that's about to change, because among the new shows and movies on Netflix this week is a brand new series starring Stone and Hill.
The series is called Maniac, and it might be one of the most daring and mind-bending original series Netflix has ever streamed. Stone and Hill portray Annie and Owen, respectively, two people who consider their minds to be broken for different reasons. They both join a pharmaceutical trial that promises to be able to fix whatever problems they may have, and things end up getting very weird and extremely trippy as the trial goes awry and its subjects find themselves mentally transported to various alternate realities. Furthermore, Annie and Owen, who didn't know each other before the trial, seem to be preternaturally drawn to one another during their treatment. The miniseries is based on the Norwegian series of the same name, and is directed by Cary Fukunaga. Best known for helming Season 1 of True Detective, you can bet that Fukunaga's trademark stunning and haunting visuals will be a hallmark of this new series.
In addition to Maniac, Netflix has 10 other new additions this week, covering everything from original documentaries and rom-coms to hit TV shows and movies, so take a look below at everything the site has on deck for the next seven days.