The One Way Your Partner Shows They're Ready For Commitment, Based On Their Zodiac Sign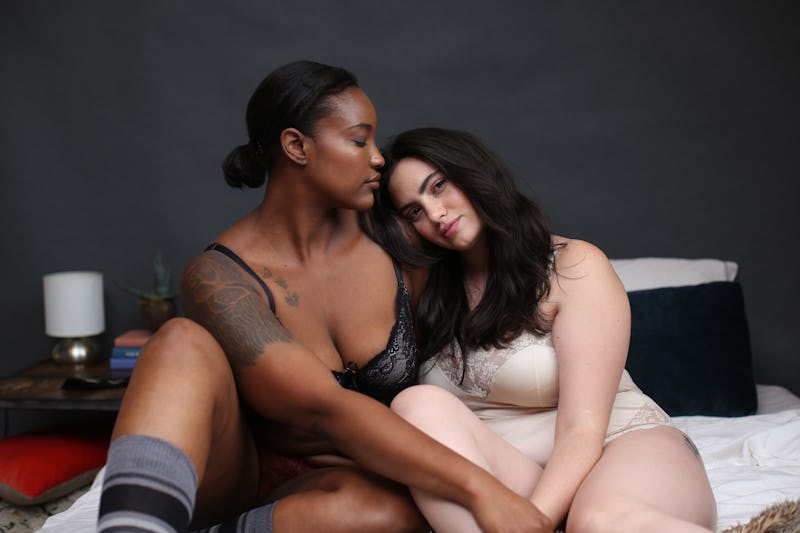 Ashley Batz/Bustle
When you're ready to take your relationship to the next level, it's only natural to wonder if your partner feels the same. Sure, you can always ask them what they feel, but it's always a good idea to take a step back and really get a feel for what they might think before bringing up that conversation. The good news is, astrology can help. According to astrologer Cindy Mckean, each zodiac does things differently when they're really ready to take their relationship to the next level.
"At least half of the zodiac tends to be more passive on taking the initiative in order to take their relationships up a notch," astrologer Cindy Mckean, tells Bustle. For instance, some signs like fiery Aries are all about action. They're not afraid to say they want a deeper commitment. Sometimes, they'll do it in a direct way that leaves their partner feeling a tad bit overwhelmed. Then there are other signs who are more reactive. They'll either wait for their partner to bring it up, or they'll do what Cancers do and drop subtle hints every now and then. There's really no wrong way to go about it.
So if you're ready to move your relationship forward but you're not quite sure where your partner stands, don't worry. While not every reaction is guaranteed, here are things your partner might do when they're ready to take your relationship to the next level, based on their zodiac sign.