The Popular Film Category At The Oscars Might Not Be Happening After All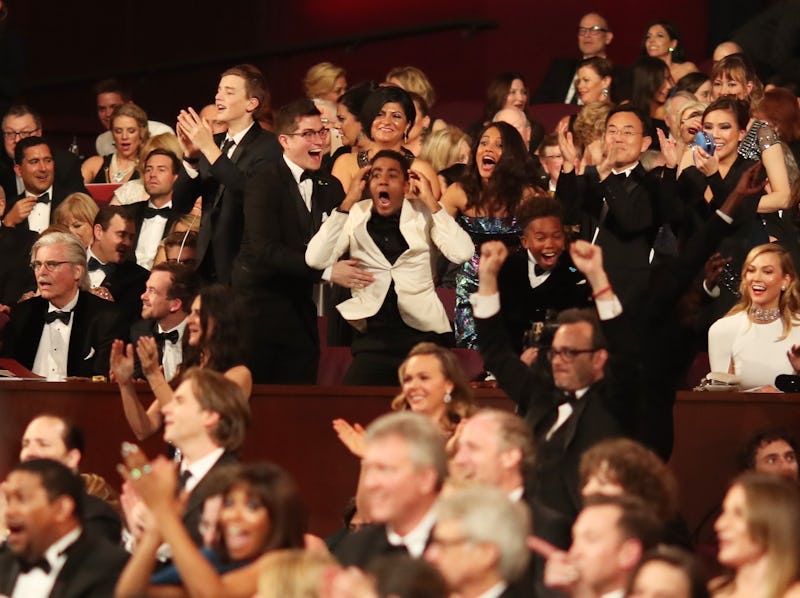 Christopher Polk/Getty Images Entertainment/Getty Images
Life comes at you fast, even for the Oscars. On Thursday, Sept. 6, the Academy of Motion Picture Arts & Sciences announced that the Oscars won't be celebrating "popular film" after all — at least, not in 2019. Yes, the Academy is postponing the "Popular Film" category after a summer — nay, a month — of delicious backlash. The Academy first announced plans to introduce a "Popular Film" category on August 8, and by September 6, they announced plans to postpone the category that hadn't even made it to the Oscars yet.
Here's the full announcement from Academy CEO Dawn Hudson, per The Hollywood Reporter:
"There has been a wide range of reactions to the introduction of a new award, and we recognize the need for further discussion with our members. We have made changes to the Oscars over the years — including this year — and we will continue to evolve while also respecting the incredible legacy of the last 90 years."
TL;DR: After seeing the reaction from fans to the "Outstanding Achievement In Popular Film" category, the Academy has decided to give it a bit more thought. And predictably, Twitter is living for this drama.
The "Popular Film" category was largely seen as an odd choice to begin with, as immensely popular films are not more or less deserving of awards than those that typically rack up more nominations. As many pointed out online, there's already a reward for a popular film, and it's called money. For almost a century, whether a film is "good" or "bad" or "watched" or "makes a lot of money" hasn't dictated how one ends up nominated for an Oscar; tough campaigns and Academy voters have. Moreover, offering a separate category exclusively for movies a lot of people saw adds a stuffy, elitist vibe to the ceremonies as well. Early criticism and reporting suggested the addition of the new category was to get more young people tune in for future shows, but offering a "Go see a Star War" award is definitely not the way to do it.
When the category was originally announced, Twitter saw this going in a number of ways. Some thought it was an opportunity for Christopher Nolan's loud, lengthy, and highly-enjoyed films to finally receive their due. Others, somewhat cynically — though not inaccurately — had already retitled the category the "Black Panther Memorial Award" in anticipation of Oscar snubs. Essentially, the news was not met with overwhelming praise, which is why many on Twitter are having fun seeing that the Academy is cancelling it already. At the same time, the move has proved something of a rallying cry for critics.
As entertaining as canceling the popular film category is, critics are offering serious takes on the matter as well, most pointing out other new categories that could very successfully and deservedly be added to the awards. Some have suggested alternative categories to include, like a film's use of stunts. Others are voicing support for the Oscars to expand their technical categories and broadcasting them as well, instead of holding a separate, unglamorous, and un-televised event for them. Especially since, per the Academy's August announcement, they'll be retooling the way they air the ceremonies yet again.
Meanwhile, though the popular film category appears to have come and gone, questions still persist. What was the category going to be anyways? How was the Oscar going to be determined? How would the Academy define "popular film"? These are all questions fans may get the answers to when the award comes to fruition. Or, perhaps, if the idea is scrapped all together, these are some things fans will just never know.