Reese Witherspoon's November Book Club Pick Is A Twisty New Thriller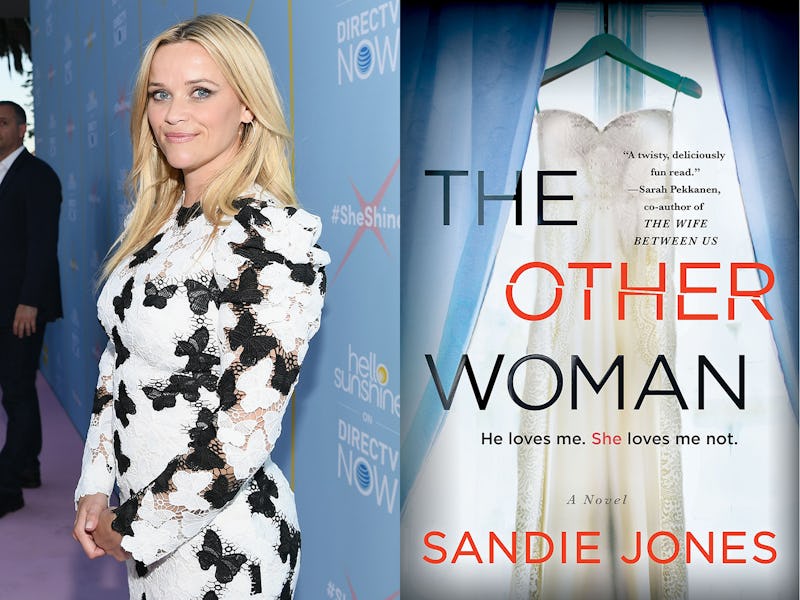 Emma McIntyre/Getty Images Entertainment/Getty Images
If your TBR pile is dwindling, Reese Witherspoon has a suggestion for kicking off your November reading: she picked The Other Woman by Sandie Jones for her online book club, Reese's Book Club x Hello Sunshine, and I'm here to tell you all about it.
Hailed as one of the best books of the summer by Publishers Weekly, Good Morning America, and CrimeReads, The Other Woman centers on Emily, a woman who has just met her perfect man, Adam. But after she meets Adam's mother — a gaslighting manipulator named Pammie — Emily begins to have her doubts. Pammie would go to any lengths to do what's best for her son, and she's convinced of one thing: what's best for Adam isn't Emily. In an Instagram post on her Reese's Book Club x Hello Sunshine account, Witherspoon calls The Other Woman "a mess-with-your-mind thriller that will leave your head spinning."
The Other Woman is Sandie Jones' debut novel, but the thriller falls in line with several of Witherspoon's other selections. Maria Hummel's Still Lives was Reese's Book Club x Hello Sunshine's August pick, and the club read Catherine Steadman's Something in the Water in June. Witherspoon clearly loves her thrillers; she executive produces and stars in HBO's adaptation of Liane Moriarty's Big Little Lies.
The Other Woman by Sandie Jones, $26.99, Amazon or Indiebound
Like all of Reese Witherspoon's book club picks, The Other Woman is available on Audible. Narrated by Clare Corbett (The Girl on the Train, The Wildling Sisters), the audiobook version of Jones' novel is available for free to new Audible subscribers. As part of a new offer, Amazon members with active accounts who are not Audible subscribers can get their first three months of audiobook service for just $6.95 per month, if they subscribe before Dec. 31. Even if you don't decide to subscribe to Audible, you can claim the audiobook version of The Other Woman for free with a 30-day trial.
The Other Woman hasn't been optioned for film yet, but that doesn't mean Witherspoon won't decide to pick it up at some point. The A Wrinkle in Time star has a number of thrillers on her creative docket, including Luckiest Girl Alive by Jessica Knoll, All Is Not Forgotten by Wendy Walker, and Truly Madly Guilty by Liane Moriarty.
If you're looking for a great thriller to keep the chills coming through the fall, check out Sandie Jones' The Other Woman, the November selection for Reese's Book Club x Hello Sunshine. The Other Woman is available now from your favorite bookseller and on Audible.