Twitter REALLY Wishes The Spice Girls Had Performed at the 2018 Royal Wedding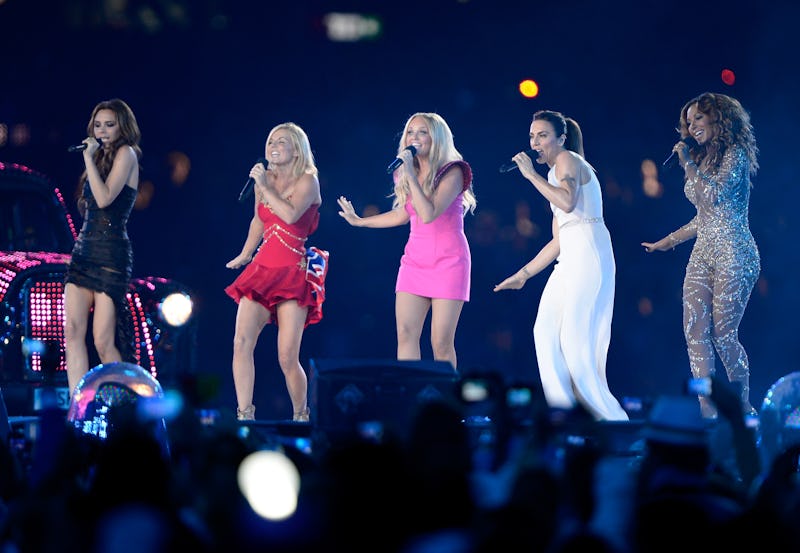 Pascal Le Segretain/Getty Images Sport/Getty Images
Zig-a-zig-what?! Spice Girls fans really, really wanted was a heavy dose of girl power at the royal wedding of Prince Harry, Duke of Sussex and Meghan Markle, Duchess of Sussex. Now that the fairy tale ceremony that took place at St George's Chapel, Windsor Castle on Saturday, May 19, has come to a close, our worst fears have been confirmed: The Spice Girls didn't perform at the royal wedding. And let's just say Twitter is far from pleased.
After all, fans had plenty of time to get their hopes up. Rumors that the iconic girl group might perform began months ago and were only exacerbated when Mel B. AKA Scary Spice seemingly let slip that she and all four of her other former band mates had received invitations, during a February appearance on daytime chat fest The Real. Hopes began to dim, though, when Page Six reported on May 16 that no performance was ever scheduled and, in fact, only three of the five girls ever received invitations.
So when only the always posh Victoria Beckham (escorted by her husband David Beckham, of course) turned up at the ceremony, that seemed to be all the confirmation fans needed that their beloved girl group would not be giving a reunion performance.
Beckham, however, didn't show much dissapointment. "Congratulations, an amazing day," she posted on Instagram after the ceremony. "So proud to be British! Thank you so much for including @davidbeckham and I. We are so honoured and so happy for you both."
Earlier in the day, Emma "Baby Spice" Bunton also confirmed she would not be attending , instead opting for a "wedding house party," and sharing a photo of herself decked out in a veil.
With Kensington Palace confirming that Elton John performed at a royal wedding reception, some still are holding onto hope that maybe the girls will spice up our lives at a later reception? Either way, fans on Twitter had so much to say.