Mandy Moore Knows How 'This Is Us' Will End — And Fans Should Be Ready To Sob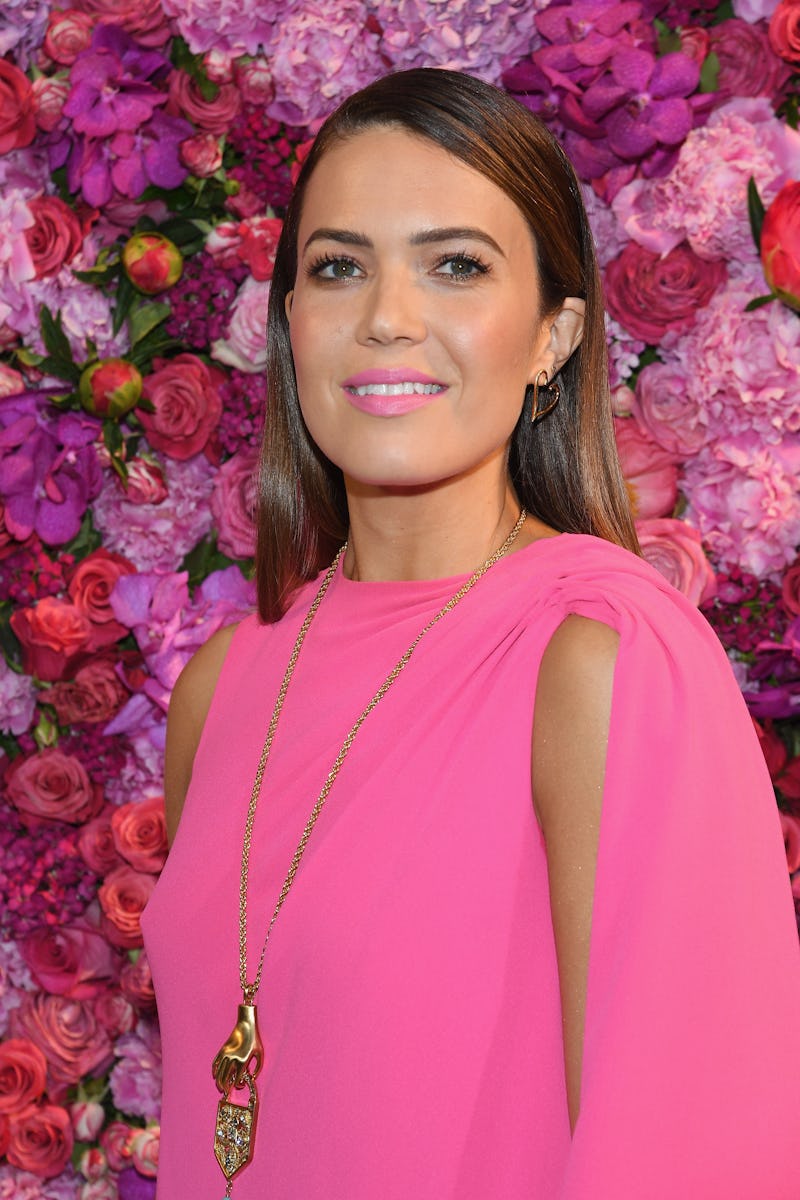 Pascal Le Segretain/Getty Images Entertainment/Getty Images
Should fans start playing Randall and Beth's "worst-case scenario game" now? Mandy Moore knows how This Is Us will end, and while appearing on Jimmy Kimmel Live on Tuesday, July 24, she confirmed what anyone who's watched even one episode of the NBC family drama probably already knows: There will be tears. Warned the actress who plays Pearson family matriarch Rebecca, "People will feel their feelings."
While Moore noted that the series finale will be "very true to sort of what the show evokes from all of us" (i.e. audible sobs), she did offer viewers one piece of comfort, adding, "I think the ending will be very satisfying for people."
Luckily, fans may not have to say goodbye to the Pearson family for some time, as she said "there's no predetermined end date." But series creator Dan Fogelman has long had an idea of how he saw the story coming to an end, and had previously revealed that This Is Us already filmed scenes for the series finale.
"I think just the nature of our show and the trajectory, people are certain ages now and perhaps they're just going to keep getting older, so you're capturing content in the can now," explained Moore on Jimmy Kimmel Live.
What she wouldn't reveal, however, is whether or not she was part of the final scenes that have already been shot. "I don't know if I was in any of that footage," she coyly told Kimmel with a big grin when the late night host asked if she was aware she was filming the finale. "I don't know if some of the actors that were shooting were aware at the time."
According to IndieWire, Milo Ventimiglia also knows how the series ends, as the actor (AKA Jack Pearson) reportedly divulged during a This Is Us FYC panel discussion in May. At the same event, Fogelman further opened up about wanting to end the show's story "the right way," adding:
"We know where it ends, and we have the path for each season of the show. We didn't want to get stuck. We have the kids and the timelines. I don't think this show — despite any success it may or may not have — will overstay its welcome."
Before fans start thinking about the end, however, there's still plenty of story to be told. When This Is Us Season 3 premieres on September 25, one of the potential new storylines may delve into the past of Randall (played by Emmy winner Sterling K. Brown). On July 24, NBC confirmed to Bustle that actor Rob Morgan will join the cast in Season 3 as Solomon Brown, and there is already much speculation of how the newbie will tie into new plot points.
What's less surprising, however, is that fans will be reaching for their tissues as early as the new season's first episode. Both Moore and Chrissy Metz shared their reactions to reading the premiere's script on social media last month. Moore cautioned it's "NOT for the faint of heart," while her onscreen daughter admitted a flight attendant asked if she was okay while she read the script on a flight.
Of course all good things must come to an end, but even though Moore knows how This Is Us will wrap up, fans still have plenty of time to prepare themselves for the tearjerker's finale.