Jordan Fisher Will Play John Ambrose In The 'To All The Boys' Sequel & Twitter Is Ecstatic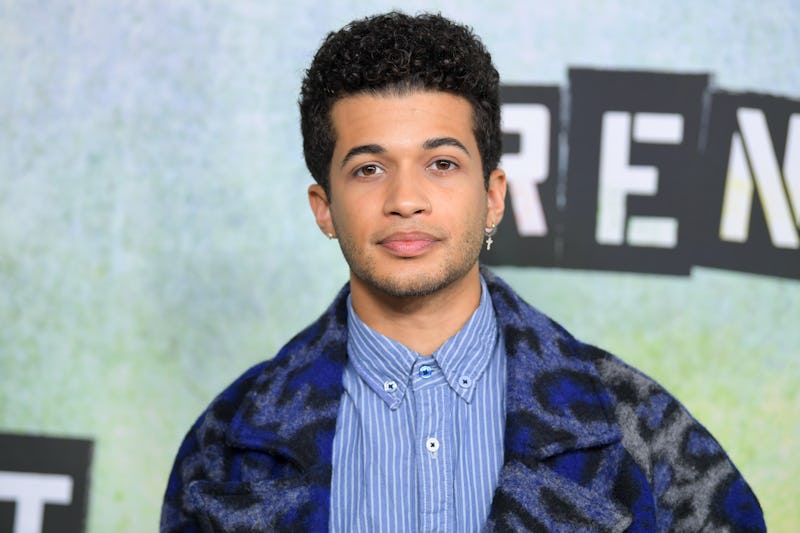 Emma McIntyre/Getty Images Entertainment/Getty Images
Big news for fans of To All The Boys I've Loved Before: The sequel has cast its John Ambrose McClaren. Jordan Fisher will play John Ambrose McClaren in the To All The Boys sequel, as reported by Entertainment Weekly on Thursday, March 28. Yes, your movie character math is correct: This does indeed mean Jordan Burtchett, aka the original John Ambrose McClaren, has officially been swapped out. Just as many fans suspected after they saw that To All The Boys announcement Netflix released last December, a new actor will in fact play Lara Jean Covey's Model U.N. buddy-turned-suitor in the upcoming followup to the hit Netflix romantic comedy. And that person is Jordan Fisher.
Again, if you keep tabs on To All The Boys updates, this switcheroo should not come as a total shock. When Netflix confirmed the sequel was in fact happening, it was through a video in which To All The Boys star Lana Condor tells someone over the phone that they will make the perfect John Ambrose McClaren. Naturally, fans believed this meant the actor who played John Ambrose McClaren in To All The Boys would be replaced.
Condor added fuel to this theory in subsequent interviews. In January, for example, Condor told Elle that there will be "a major new love interest" in the second To All The Boys flick. She continued, "The first one was with Josh and Peter, but in the second movie it's going to be a major new character that's going to challenge Peter quite a bit and fight over me, which is not a bad thing." Condor also said they didn't yet know who the new love interest will be, but they were "working really hard to find someone that's perfect and just as charismatic as Peter, which is hard to do."
Well, it looks like they found just the guy to play the character who gives Noah Centineo's Peter Kavinsky a run for his money.
They really found their guy.
They really, really found him.
Have you heard? They found him.
The New John Ambrose McClaren is here. Prepare your heart accordingly.
What a wonderful addition to The All The Boys family Fisher is.
A wonderful and wickedly talented addition. In a statement provided to EW, To All The Boys producer Matt Kaplan said,
"We couldn't be more excited to have Jordan Fisher join the To All the Boys family as John Ambrose McClaren. Jordan's charisma practically leaps off the screen with anything he does, whether it's acting, singing, or dancing. There isn't a more perfect guy who could believably shake things up in Lara Jean and Peter's world."
The actor who has been selected to play Lara Jean Covey's newish love interest in the sequel to To All The Boys I've Loved Before is a bona fide triple threat. Fisher's previous credits include Grease: Live, Teen Wolf, The Secret Life of the American Teenager, Liv and Maddie, Teen Beach Movie, and Rent: Live. He also released a self-titled album, was in Hamilton on Broadway, and he won the 25th season of Dancing With the Stars. And now, Fisher is going to figuratively (but also maybe literally? if we're lucky?) dance his way into the Lara Jean Covey/Peter Kavinsky/John Ambrose McClaren love triangle.
Same here, New John Ambrose McClaren.