Astrologers Say These 4 Zodiac Signs May Not Be Supportive Partners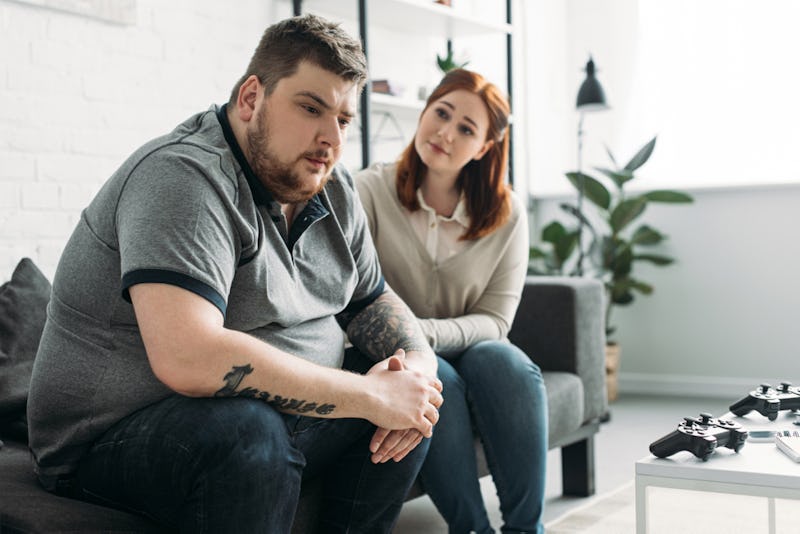 Lightfield Studios/Shutterstock
Some people are naturally the kind of partner who will be there to listen to your story about a stressful incident at work or give comfort after you have a fight with your mom. But other people can be emotionally neglectful, even in a committed relationship. According to experts, there are a few zodiac signs that are more likely to not be there to support you when it comes to your feelings.
This is definitely not an issue that you have to worry about if you're in a relationship with a Cancer, though, because they are the most nurturing sign of the zodiac. "They are very cautious emotionally and will tend your emotional needs before even their own," Virginia Paciocco, a psychic and in-house astrologer for Spirit & Spark, tells Bustle. "They like to make others feel cared for and nurtured especially in their personal life," she says. "They govern the fourth house of home and family. They will always make their loved ones a priority." If your partner falls on the other extreme — one of the signs that can have trouble tending to your emotional needs — they might need a direct reminder that you aren't as fulfilled as you'd like to be. Maybe something as simple as voicing the fact that this is an issue for you will push them to make a change.
Here are the zodiac signs that are most likely to be emotionally neglectful, according to experts.