13 Habits That Show Your Partner May Be Emotionally Neglecting You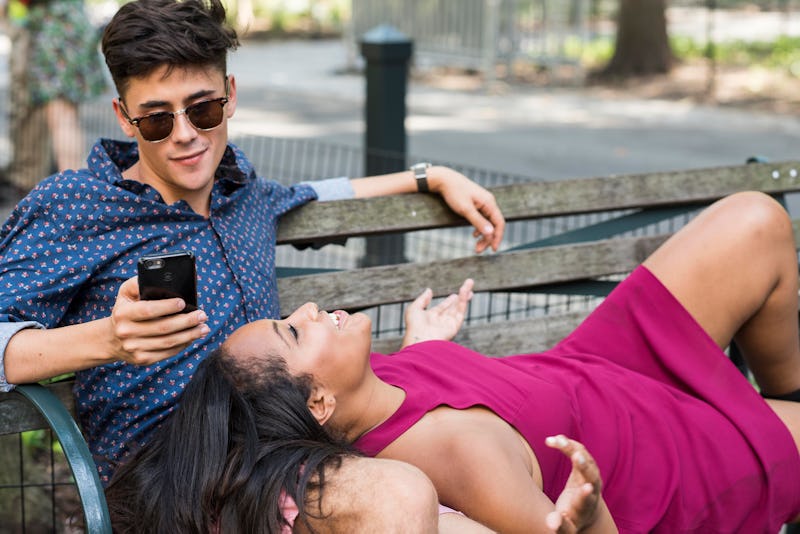 BDG Media, Inc.
While all relationships go through ups and downs, if your partner has certain ongoing habits that leave you feeling ignored, misunderstood, or alone, it may be a sign they're emotionally neglecting you. And since it can quickly turn toxic, that's not a situation you'll want to ignore.
"Emotional neglect is the silent cousin of emotional abuse," relationship expert Amy North, tells Bustle. "While emotional abuse is about manipulating someone's emotions to hurt or control them, emotional neglect is about denying someone's feelings and emotional needs."
The problem is, there's a good chance your partner doesn't even know they're doing it. "Those who are emotionally neglectful are usually repeating patterns they learned in their youth," North says. Your partner may have grown up in an toxic household, for example, where they never learned how to show love. And as a result are repeating that pattern with you, North says.
There is good news, though, in that all you might need to do is bring it to their attention, and see if they're willing to change. "Be open about your needs and wants," North says. "Talk to them right away when their behavior hurts your feelings and explain to them why. Tell them what you want them to do instead in a similar situation."
If your partner wants to be more invested in the relationship, they'll make an effort to open up. But if they don't, it may be time to rethink things. "It is normal for people to display a few of these habits every now and again," North says. "It becomes emotional neglect when you've noticed a pattern that's negatively affecting your emotional wellbeing." Here are a few habits that can be a sign of emotional neglect, according to experts.