These Are The Books That Helped Me Understand 2018 Politically & Personally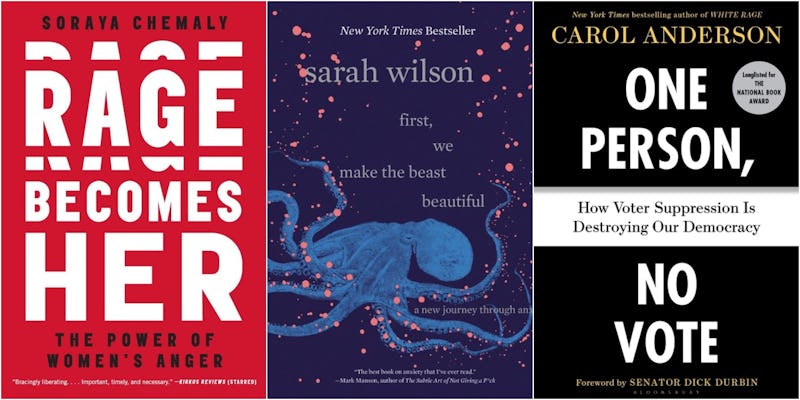 It would be a bit of an understatement to say 2018 has been a difficult year. Like so many other Americans, I have spent the last 12 months trying to understand what is happening in the country, in the world, and in my own personal life. Keeping up with the news, talking with friends and family, and engaging in my community has been helpful, but what has provided me true clarity over the past year are nonfiction books. From political histories to personal memoirs, these titles were my guide through what was truly a trying time.
Over the last year, Americans have had to digest one devastating news story after another. There were mass shootings and horrific natural disasters, shocking reports about climate change and horrifying revelations about election tampering, an ongoing immigration crisis and increasing racial violence. Of course, this is to say nothing of the ongoing political instability and rising tensions, both at home and abroad. With so much going on in the country, and so much going on in the world, how is one person supposed to keep up, let alone cope?
This last year has been trying to say the least, but these are the nine nonfiction books that helped me understand 2018, politically, personally, and beyond.