9 Tips For Throwing A Literary Halloween Party That's Edgar Allan Poe-Levels Of Scary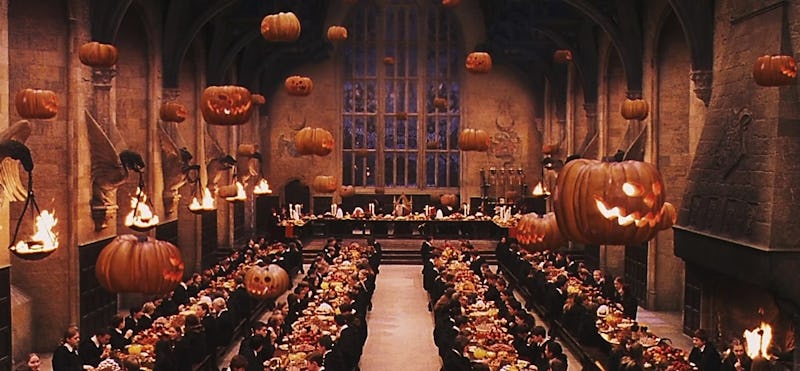 Warner Bros.
If you're a book-lover, chances are Halloween is one of your favorite holidays. Not only do you get to pig out on candy and eat pumpkin flavored everything like the rest of the population, but you also get to indulge in scary novels, visit authors' grave sites, and throw the perfect literary Halloween party of all time — that is, with the help of these handy tips.
I know what you're thinking: but wait, isn't Halloween already a theme for a party? Sure, you could throw a typical holiday bash with all the traditional fixings — costume contests and "The Monster Mash," black lights and cobwebs, Wrap the Mummy and Count the Candy Corn — but why be boring when you can be bookish instead? From traditional horror novels to fantastic fantasies, the literary world is full of party ideas just waiting to be implemented for Halloween.
If you're ready to ditch the dancing skeleton in favor of some serious holiday sophistication and good-old-fashion spooky fun, then check out these 9 tips for throwing the perfect bookish Halloween party. From decoration suggestions to party game ideas, this list has everything you need to pull of a party for the books — literally.