More Evidence That A Jay Z Album May Be On The Way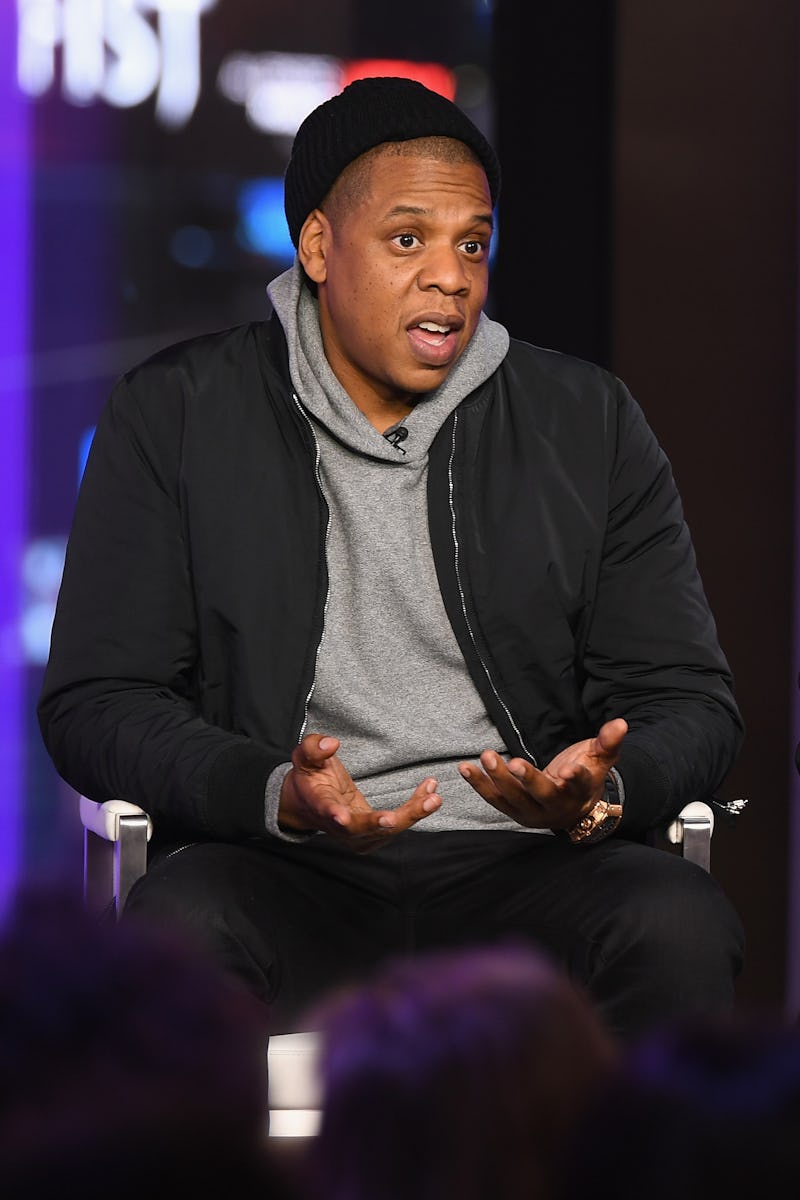 Dave Kotinsky/Getty Images Entertainment/Getty Images
The mystery seems to be finally unfolding in the case of Jay Z and his new album. After several ads with the numbers "4:44" began popping up online and in New York City, several fans jumped to the conclusion that the hip-hop legend may be gearing up to release an album in the near future. However, that notion was seemingly put to rest when Sprint released a tweet and later a video during the NBA Finals, making the announcement that the company was partnering with music streaming service TIDAL to bring their subscribers six months of TIDAL HiFi for no charge.
But now, it seems like there's more to the story. The latest clue points to the notion that Jay may be actually dropping an album after all. On Friday, June 16, new ads popped up in Los Angeles, according to HipHopDX — this time with his name above the "4:44" along with the date "6.30.17." The ad reportedly concisely concluded with "exclusively on sprint.tidal.com," leaving plenty to the imagination.
The video snippet that ran during the NBA Finals last week had fans seriously scratching their heads about what could possibly be coming. The one-minute teaser that featured actors, Danny Glover, Mahershala Ali, and Lupita Nygon'go, certainly seemed to be part of something much larger than just a Sprint and TIDAL commercial. But with no other clues to go on, fans just had to play the waiting game — until now.
The newly released advertisements seem to offer fans a bit of relief, sharing the possible release date of Jay's potential new album — and perhaps, its title. Bustle reached out to the rapper's rep for comment, but did not receive an immediate response.
Now, if he could only tell us when the twins are coming — our mission would be officially complete.