Ridiculously Easy Ways The 'Bachelor' Franchise Could Be More Progressive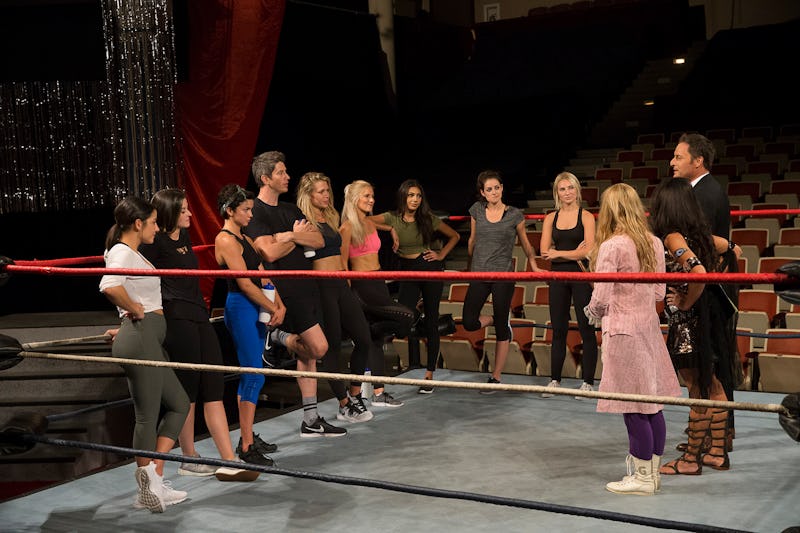 ABC/Paul Hebert
The Bachelor isn't known for being particularly woke. It's not the most feminist thing in the world to have dozens of women compete for a man's heart (and vice versa) on live TV. As such, there are a number of details about the Bachelor franchise that seem particularly dated. With that in mind, there are a few ways the Bachelor franchise could do better — and the changes wouldn't actually be that hard to implement.
Of course, loving shows like The Bachelor doesn't make anyone a bad feminist. But even fans of the show would probably admit its romantic structure and search of fairytale-inspired endings doesn't always end well for the contestants. There are some Bachelor Nation couples who are still together, but they're not the majority — the show's setup just doesn't seem to lend itself to lifelong relationships.
Overall, it probably wouldn't hurt if The Bachelor was even a little more inclusive. It's kind of ridiculous that there's so little body diversity, as well as ethnic diversity, on the show, considering it's been on for 22 seasons (not to mention countless spinoffs). It's never too late to change, though — just look at how thrilled fans were when Rachel Lindsay was cast as the first black Bachelorette. If the Bachelor franchise decided to become more progressive overall, it's safe to say plenty of people would be thrilled.