These Zodiac Signs Make The Most Compatible Roommates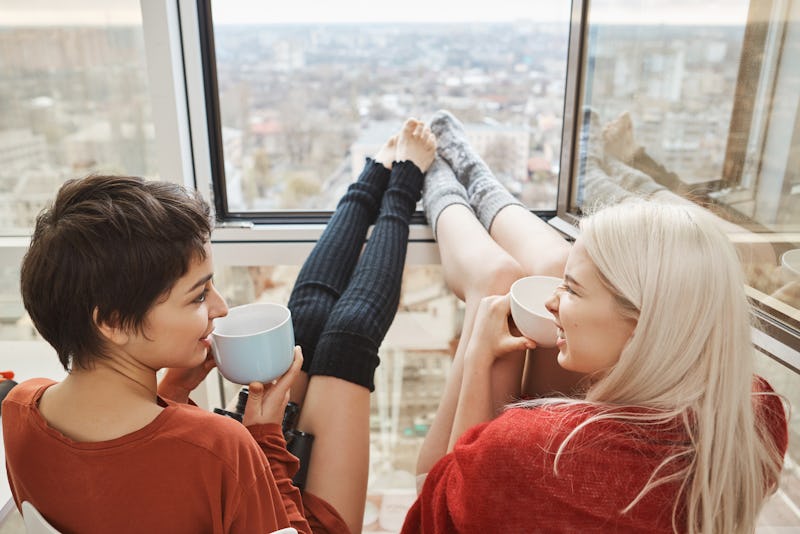 Cookie Studio/Fotolia
As rents continue to skyrocket, especially in cities and other major metropolitan areas, having a roommate is an easy decision for so many people these days.
A 2017 study by real estate site Zillow found that 30 percent of people are living with at least one other person (not romantically), and that's up nine percentage points from 2005. Another survey, by the Pew Research Center from earlier this year, confirmed these findings, but also went a step further to point out that it's not just adults having adult roommates, but some millennials are moving back in with mom and dad, and even some parents, due to hardships, are moving in with their adult children. Basically, a lot of people have roommates nowadays, but how many of them are actually compatible?
"While it may seem like a no-brainer on who to choose to be your roomie, sometimes you find a close friend is the best in all manners, but then you live with them and it's a different story," astrologer and psychic, Cindy Mckean, tells Bustle. "Things you'd overlook when visiting a friend might grate on your nerves if it results in a lifestyle change. While you don't have to be friends with your roommate, you do have to live with them."
But while knowing a potential roommate's full horoscope can help you choose who's most compatible for you based on your sign, as Mckean points out, that's not exactly something most people are asking about.
"Asking a potential roommate for a birth time may seem unusual at best, or creepy at worst," she says. "Generally, to see compatibility for living together specifically as roommates, we'd look to the sections of the astrology chart that covers friendships, communications, and home attitude. But without those, knowing their zodiac sign is a good place to start."
Here's who each sign is most compatible with as roommates, according to Mckean.