This Pic From The Set Of 'Crossroads' Will Take You Back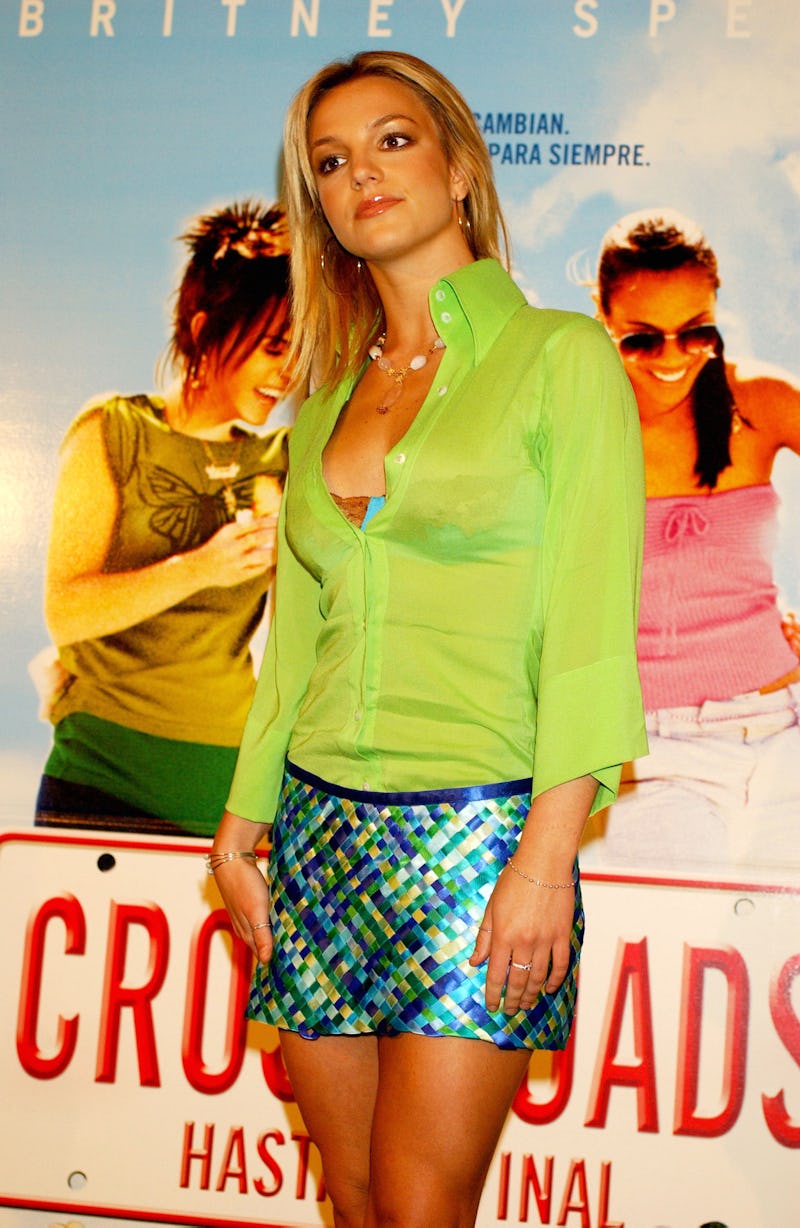 Carlos Alvarez/Getty Images Entertainment/Getty Images
Being a life-long, dedicated fan of the one and only Britney Spears, I remember seeing Crossroads for the first time like it was yesterday, and seeing the photo Taryn Manning shared recently from the set of the movie instantly took me back to that day. I got out of high school early on Friday afternoon to see the film opening day, and let me tell you — I certainly didn't leave the theater feeling disappointed. Sure, I knew the movie probably wouldn't go on to win Best Picture at the Oscars, but with multiple music numbers and iconic '00s outfits, Crossroads was an absolute treat for any fan of Spears. Also, it had a pretty all-star cast, in my opinion. Spears co-starred alongside Manning and Zoe Saldana, and Dan Aykroyd played Spears' character's father.
It's hard to believe that Crossroads was released over 15 years ago, way back in February 2002. Since then all three of the leading ladies have gone on to have incredibly successful careers. After a very public breakdown, Spears' musical career rebounded and she's gone on to release numerous albums and hit singles, and is ending her groundbreaking Vegas residency show later this year. Saldana has starred in what seems like dozens of blockbuster films like Star Trek and Guardians of the Galaxy. Manning is currently starring in Orange Is the New Black, but like all of us, apparently smiles remembering the good ol' days.
The actor posted a throwback picture from the set of Crossroads along with the following caption:
Thank you for this picture again. Someone took it off a disposable camera I had lol. Always makes me smile.
Spears, Manning, and Saldana all look so young. Seriously, that photo makes me want to re-watch Crossroads this weekend with a big bowl of cheese grits. I know it's been said before, but when are these ladies reuniting for a Crossroads sequel? Sure they're all busy, so maybe a full length film wouldn't work, but how about a reunion skit on a late night talk show? Wouldn't that be epic? Judging by her Instagram caption it seems like Manning could be interested, and Spears has already floated the idea of a sequel, so let's make it happen!