Lupita Nyong'o's Power Ranger Video Is Everything Right In This World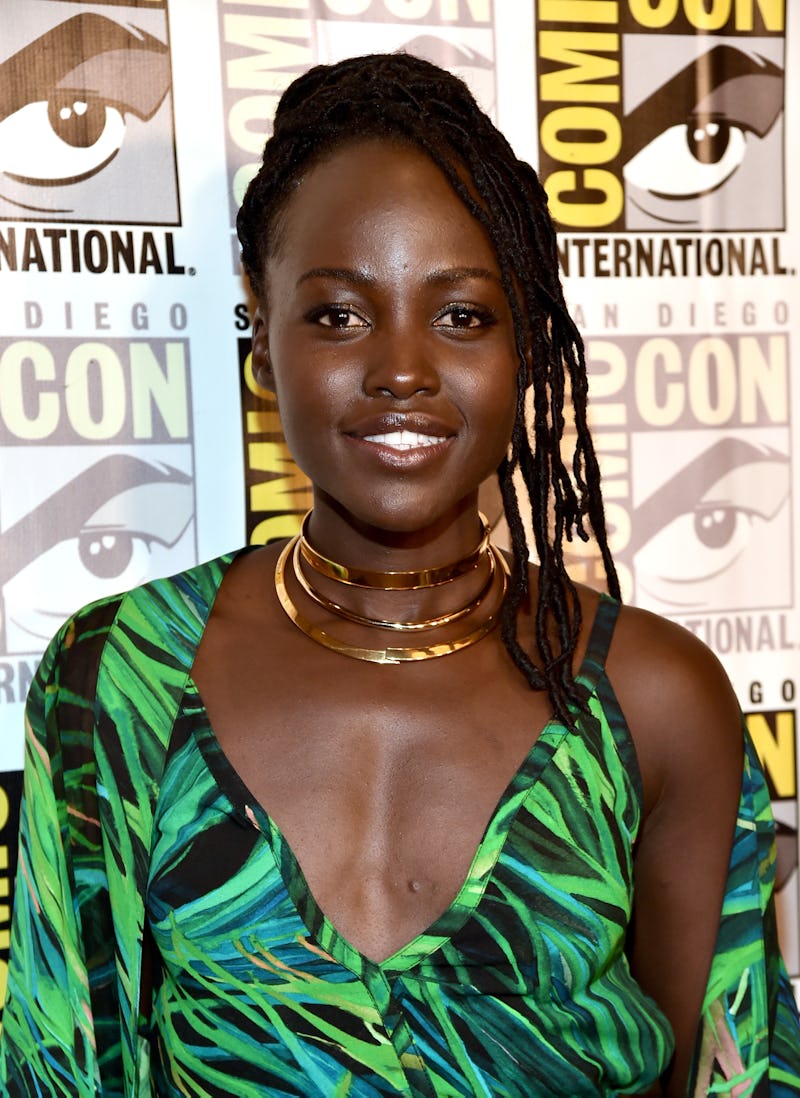 Alberto E. Rodriguez/Getty Images Entertainment/Getty Images
If you're having a rough day, this video of Lupita Nyong'o as the Pink Power Ranger at Comic-Con may be exactly what you need in your life. The Black Panther actor went undercover for some geeky fun after promoting her upcoming Marvel movie, and even made a short music video of her antics. While she's far from the first actor to don a mask so they could navigate the famous convention's floor incognito, Nyong'o gets bonus points for style. She didn't just dress up as the Pink Ranger, she was the Pink Ranger.
In a video the actor shared on Twitter, she literally hero-crawls across the floor and dances her way around the convention center. All the while, her fellow Comic-Con attendees seem completely unaware that they're standing next to one of Hollywood's most talented stars. Nyong'o even posed for photos with Spider-Man and Star-Lord cosplayers. She also deserves props for finding a Maz Kanata figure (the character she voiced in Star Wars: The Force Awakens).
The video itself is nothing short of a masterpiece. Set to Kendrick Lamar's "i," it's a joyous peek at the actor's adventures when she wasn't busy touting the upcoming Black Panther. For some actors, Comic-Con is simply work. That makes it all the more wonderful to see Nyong'o had the chance to enjoy the event as a fan, and not just as a panelist.
Nyong'o is always open about the things she loves. Earlier this summer, she gave Wonder Woman a rave review, and in an interview with Access Hollywood, she revealed she was so happy that she twerked when she saw the first Black Panther trailer. Even as she's starring in some of the biggest projects on the planet, Nyong'o remains a fan at heart. And her joy is contagious.
Watching her bound around Comic-Con dressed as the Pink Ranger is sure to put a smile on your face. Seeing this Oscar winner posing with fans and clearly having a blast is a nice reminder that awesome things still happen. (Warning: the video is also likely to make you wish for the star to land a role in the next Power Rangers movie.)
A lot of cool stuff happened at Comic-Con 2017, but the event's clear winner is Nyong'o.