George R. R. Martin Is Happy 'Game Of Thrones' Is Over For One Very Important Reason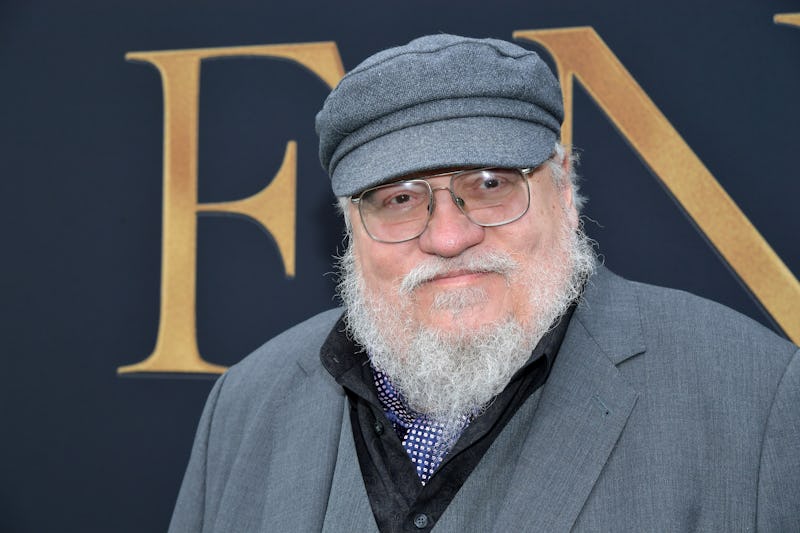 Amy Sussman/Getty Images Entertainment/Getty Images
Monday marks three months since HBO's Game of Thrones wrapped up its final season, and fans must now confront their own long winter, waiting for the release of the next volume in Westeros' epic story. Luckily, this The Winds of Winter update will definitely soothe fans of the show who have been itching to get their hands on the new book. This update comes from George R. R. Martin's latest interview with The Guardian, in which he reveals that the HBO show being over has been beneficial for his writing.
George R.R. Martin published the first volume in his A Song of Ice and Fire (ASOIAF) series, A Game of Thrones, more than 20 years ago, way back in 1996. Fifteen years later, just after Martin's series became must-watch TV for HBO, the author published his fifth ASOIAF book, A Dance with Dragons. At the time, fans were hopeful that Martin would finish the final two books in his planned heptalogy — The Winds of Winter and A Dream of Spring — well in advance of the HBO series' finale. Eight years later, however, Game of Thrones has ended its run on premium cable, and ASOIAF fans still have no release date for the conclusion to Martin's epic saga.
In an interview with The Guardian, published on Sunday, Martin offers up a few explanations as to why The Winds of Winter has yet to appear on store shelves. Here are five big takeaways from the A Song of Ice and Fire author's latest interview.