7 Beach Towns Where Everyone's Swiping Right On Tinder This Summer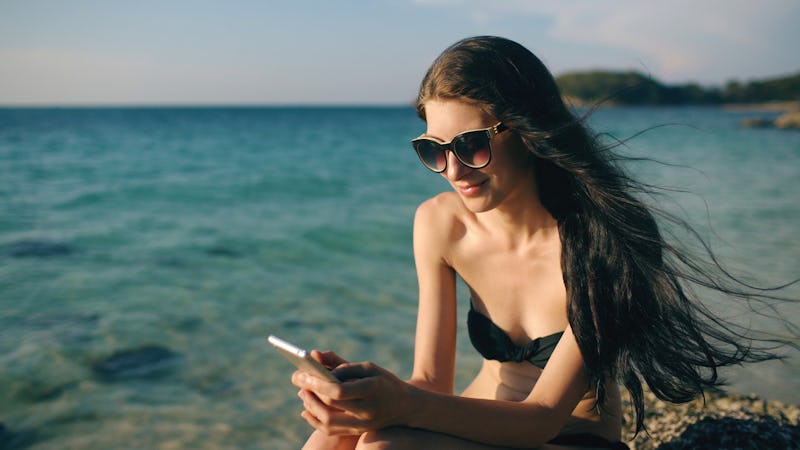 silverkblack/Fotolia
With summer in full swing, dating's in full swing, too, especially when it comes to dating app usage. While you may think everyone's swiping right wherever you are, Tinder just revealed the most right-swiped summer towns of the season, so if you still want to take a summer vacation, you may want to pay a visit to one of them. Plus, no one needs convincing to hit up a cute town, some of which are even beach towns.
To be honest, it's no surprise that swiping right on Tinder is still as popular as ever. Not only is the interface super simple to use, but no matter where you are, you can swipe — while waiting for the train, while in an Uber, while eating lunch, you name it. You can even use the Passport feature — when you change your Tinder location to swipe someplace else, like a summer town — before you arrive.
For instance, during the last World Cup, Passporting to Russia went up by 24 percent. Overall, according to the app, there are 1.6 billion swipes a day, resulting in 1.5 million (!) dates worldwide per week. And, to date — no pun intended — there have been more than 20 billion matches made on Tinder.
Without further ado, here are the seven most right-swiped summer towns — along with a nearby summer destination each was more popular than — so you may want to start looking for hotels.