Tinder Just Launched A Feature To Get You More Matches ASAP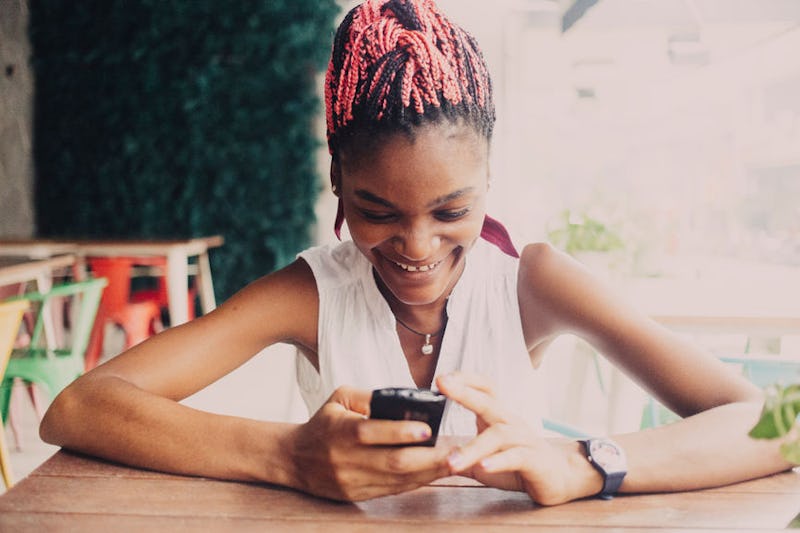 Jessica Sharmin/Fotolia
When you hear the word "surge" you may think of how prices skyrocket when you try to get a ride on New Year's Eve. Maybe you even think about getting a bolt of energy thanks to your favorite caffeinated drink. But now there's a new surge in town — and it's meant to improve your dating game. Tinder just introduced "Swipe Surge", a new feature that will let you know when there is a jump in Tinder use in your area.
The dating app will be testing the new feature around U.S. markets and, according to Tinder's research, users get about 2.5 times as many matches during a Surge and are 2.6 times as likely to receive a message. So it's not just about more right swipes during a busy time on the app, it's also a great time to act on those matches and reach out to them.
"We're always thinking about ways to enhance the user experience on Tinder and help our users make new connections," a Tinder spokesperson tells Bustle. "We know that our users are always on the go, so developing a feature to help them optimize their time on Tinder was an easy decision. During a Swipe Surge, activity is up to 15x higher and messages between new matches are sent 33 percent faster."
When can you expect to see a Surge on Tinder? "A Swipe Surge can happen at any time," the spokesperson says. "The best way to take advantage is to turn on your push notifications, which will alert you when it's go time. Then, all you have to do is open Tinder and start swiping. People who have already joined the Swipe Surge will jump to the front of the line, and the app while show you who's currently active." You'll know whenever there's a flurry of activity among users near you — no matter what day — so you can use the Surge to your best advantage.
How To Make The Most Of A Swipe Surge
If you're someone who struggles to get matches on dating apps, then a Swipe Surge is good news for you. Tinder found that its users get almost 20 percent more right swipes during a Surge.
You can also make sure that your profile is in tip-top shape before a Surge, so you're all ready to go. A few simple Tinder profile hacks will make you more attractive on the app, like not leaving your bio blank, making sure you're smiling in your photos, and ditching photos with sunglasses or hats. Tinder also suggests including questions, like "what's your favorite margarita in the city" or "what's your favorite brunch spot" in your bio as conversation starters.
There are lots of ways you can use Tinder to date smarter and more effectively, but knowing when others are using the app is a huge advantage. So keep an eye out, because the Swipe Surge might becoming to your area — and that means more right swipes, more matches, more messages, and ultimately, more connections.