Dear Andy Cohen, Please Upgrade Tinsley's Mom Dale To A 'RHONY' Season Regular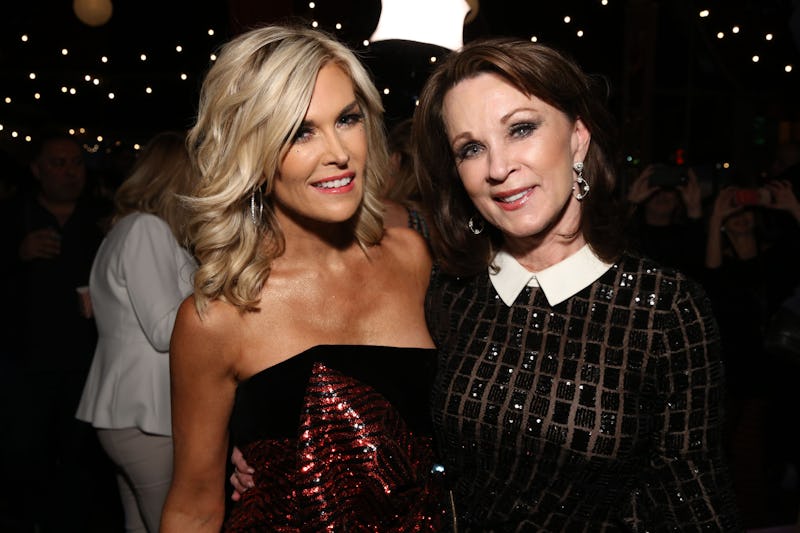 JP Yim/Getty Images Entertainment/Getty Images
The Real Housewives Of New York City cast is a very solid group. All of these women need to stay on the show. However, there is someone who should appear more often, in my humble fangirl opinion. Hear me out: we need more of Tinsley Mortimer's mom Dale Mercer on Real Housewives of New York City. Can she just move to New York already? Or can she at least just make some more guest appearances? Upgrade her to a "friend" of the housewives? How great would some Dale confessional scenes would be? There's no doubt that she would have some great insight on all the drama, as any good mother of a housewife would.
When Dale shows up, it's a given that the scene is going to be interesting. She has the uncanny ability to throw some major shade without even trying. Unfortunately, it's usually at Tinsley's expense, but her socialite daughter never seems to let it get her down. Plus, she's al entertaining. And well dressed, of course. Even if she does wear shoes that were designed by Tinsley's ex-husband's current wife. Again, premium shade throwing.
It would be amazing if Dale was a full-time cast member. There has never been a mother-daughter duo on a Real Housewives show, but there have been other familial combinations. These pairings just bring a great level of depth and higher stakes to any situation. Kyle Richards and her sister Kim starred on Real Housewives of Beverly Hills together, and those made for some pretty interesting early seasons. Sisters-in-law Teresa Giudice and Melissa Gorga have had plenty of ups and downs on Real Housewives of New Jersey and when RHONJ first started, sisters Dina and Caroline Manzo were on it with sister-in-law Jacqueline Laurita. But a mom? Now that makes for great television.
Real Housewives historians know that casting family members is always a guarantee for quality television. Not only that, but Dale Mercer brings so much to the table. Just in case anyone wants to pass this along to Andy Cohen, here are just a couple reasons she'd make a good next hire.