Fans Totally Have Annaliese's Back After Her & Kamil's 'Bachelor In Paradise' Breakup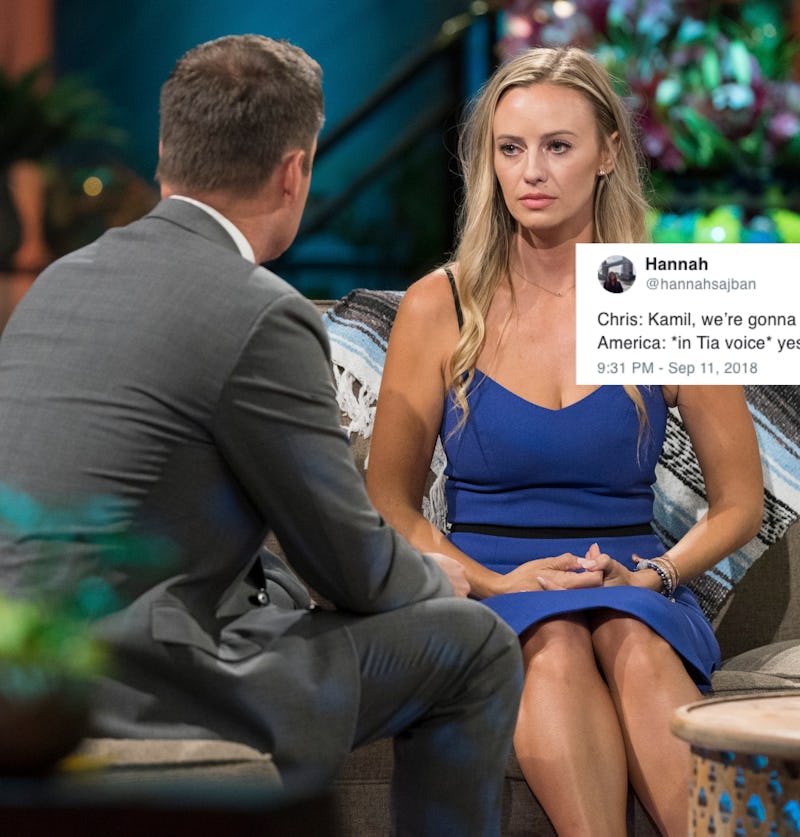 ABC/Paul Hebert; hannahsajban/Twitter
It was tough to see Bachelor in Paradise's Annaliese be completely blindsided when Kamil dumped her during the Season 5 reunion on Tuesday night. There are always plenty of people who can't help questioning if reality television is scripted, but it's so clear that Annaliese truly had no idea that was going to happen. And as the episode aired, Twitter totally had Annaliese's back.
Before the pair joined Chris Harrison on stage during the reunion episode, Annaliese said plenty of times that she saw long-term future with Kamil and how she would say yes to a proposal. She thought they were going to sit there and talk about their plans for the future and how happy they are, but instead, he broke up with her in front of everyone.
After that, Annaliese revealed that she wanted more effort from him and actually tried to end the relationship two weeks prior, but he wouldn't let that happen. So did he just want to break up with her on television? Why would he wait until that moment to do it? There's nothing wrong with realizing that a relationship isn't a good fit, but the way he ended it just felt so cruel and unnecessary.
Of course, Annaliese ended up walking away from the stage to recollect herself. No one could blame her for that. Needless to say, all of the fans are on her side and had no problem vocalizing that on Twitter.