Twitter Has So Many Nostalgic Suggestions For Reboots To Replace 'Roseanne'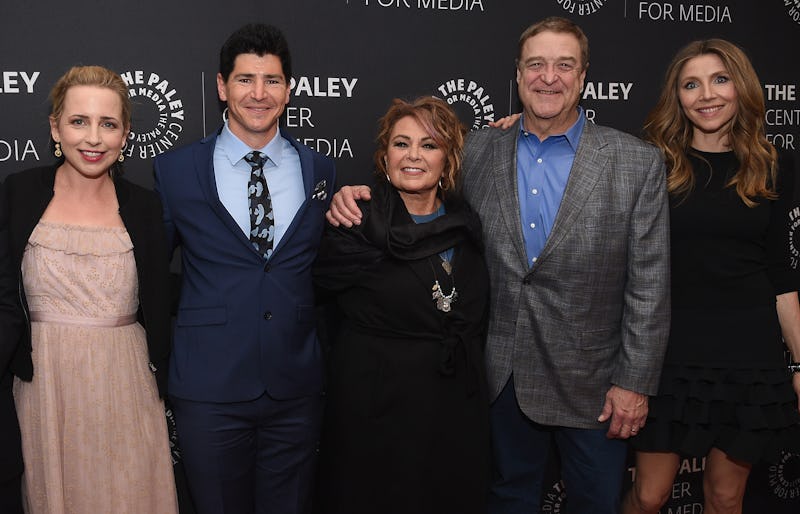 Dimitrios Kambouris/Getty Images Entertainment/Getty Images
Though a lot of fans agree that ABC's decision to cancel Roseanne on Tuesday, May 29 was certainly warranted, they're still in the midst of mourning the nostalgia the show brought to TV screens. So much so that fans think ABC should replace Roseanne with another nostalgia classic, and all of the suggestions floating around Twitter are too perfect.
On Tuesday, May 29, Roseanne Barr shared a now-deleted racist tweet on Tuesday in the week about Obama administration's former senior adviser Valerie Jarrett, and Barr apologized for the tweet via another tweet. As a result, ABC canceled the reboot from it's lineup. In a statement provided to Bustle on May 29, ABC entertainment president Channing Dungey said,
"Roseanne's Twitter statement is abhorrent, repugnant and inconsistent with our values, and we have decided to cancel her show."
While many fans praised Dungey and ABC for taking a profound stance against bigotry of any kind, there were also discussions about how the cast and crew of the reboot were unfortunate casualties in the incident. It hasn't been formally announced whether or not ABC has concrete plans to replace the highly rated show with anything just yet, but if fans have anything to do with it, they'd see that another nostalgia classic fills its place.