This Tyra Banks Tweet Will Give You So Many 'Life-Size' Feels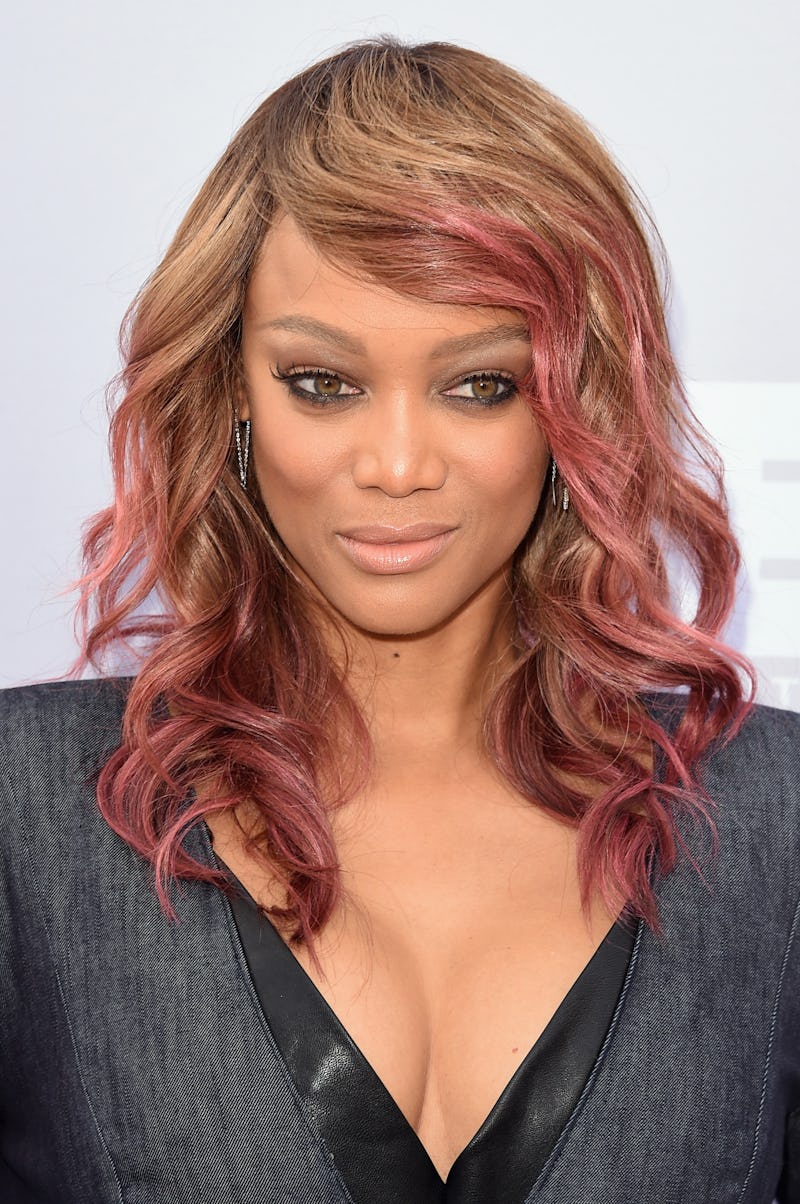 Jason Merritt/Getty Images Entertainment/Getty Images
Way back in 2000, Life-Size taught Disney viewers that dreams can come true. Thanks to an intriguing tweet, those same fans are now hoping their Life-Size 2 wish for an Eve and Casey reunion will actually happen. On Tuesday night, Lindsay Lohan tweeted out her vote supporting her former co-star, Tyra Banks, as her favorite Teen Choice TV personality. Banks responded with a sweet tweet calling Lohan by her Life-Size character's name, Casey, and the internet instantly had a whole lot of feelings.
While many eager fans took the tweet as a sign that Lohan will reprise her role in the Life-Size sequel set to air on Freeform in 2018, Disney told BuzzFeed no casting decisions have been made yet. That shouldn't stop you from hoping these two wonderful actors will reunite for the Christmas movie though. The Parent Trap star's tweet is a reminder that these two seem to have kept in touch over the years. Meanwhile, Banks, who is an executive producer on Life-Size 2, has gone on the record about how eager she is to have Lohan play a role in the new movie. In April, Banks told E!,
"I would love for Lindsay to do something. Like, Lindsay, the last time I saw you was, I don't know how many years ago—Every time I see her she gives me a hug like it was back in the day, like she's 10 years old again—I would love for you to come back and do something for Life-Size, will you? Will you?"
Of course, Lohan and Freeform need to weigh in on the campaign to reunite Eve and Casey before anyone gets too excited. For now, just knowing Banks still thinks of her co-star as Casey should be enough to make you believe in Christmas miracles. Look at this awesomeness:
Banks also pinned the tweet, which did nothing to dampen the excitement of the Disney movie's devotees. Life-Size's story of a young girl who wishes for her mother to come back, only to bring her Barbie-like doll to life instead, is timeless. The film allowed Banks to be both playful and heartfelt as the newly human Eve, while Lohan's Casey learned how to love life again.
Life-Size 2 is said to be a little bit edgier and more adult. The movie seems to be taking into account that its core audience has grown up. At this point, plot details are mostly under-wraps, but the sequel will take place during Christmas time with an Eve who is less naive than she was the first time around.
Knowing how passionate Banks seems to be about bringing Lohan on board is a reminder of what a spectacular team they made. Lohan is all grown-up now, but Casey and Eve are forever — whether they get their onscreen reunion or not.