Urban Decay Eyeshadows Are 50% Off Right Now — But The Deal Won't Last Long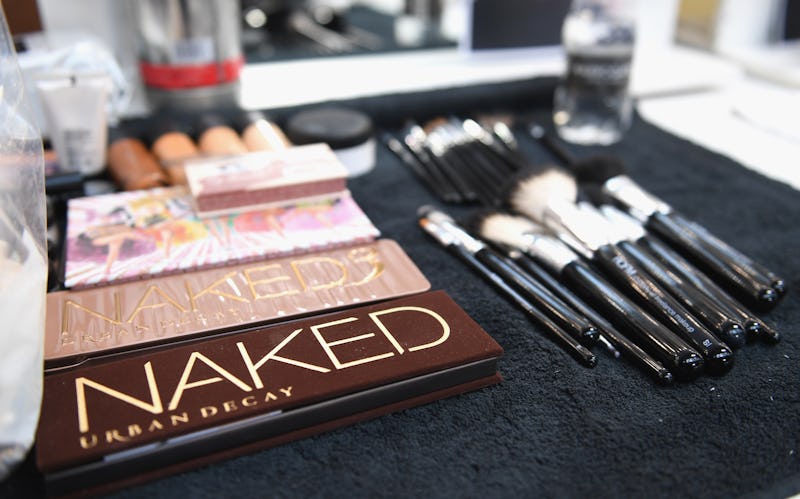 Stuart C. Wilson/Getty Images Entertainment/Getty Images
It's the most wonderful time of the year. No, it's definitely not the holiday season. But for beauty lovers, there's another season that makes their hearts a flutter. It's Ulta's 21 Days of Beauty, and in a blessing from the makeup gods, Urban Decay eyeshadows are 50 percent off. See? Most wonderful time of the year, right?
Ulta's 21 Days of Beauty is a celebration of makeup, skincare, and hair unlike practically anything else in the beauty world. Sure, there's Sephora's VIB and VIB Rouge sales which offer a hefty discount to the retailer's members, but the 21 Days sale is basically if the Sephora Weekly Wow lasted for 21 days. It's a miracle that makeup lovers are barely deserving of.
While there are a plethora of beauty steals for you to shop throughout the duration of the sale, some deals stand out more than others. Today's sale items happens to be one of them. For Friday, Mar. 23, you can officially shop Urban Decay's single shadows for 50 percent off. If you want to build out your eyeshadow collection without splurging on a OG Naked Palette or the new Backtalk palette, you're in luck. You may, however, want to move quickly because this sale is not a long term kind of deal.
The thing about Ulta's 21 Days of Beauty is that you absolutely have to move fast. Not only are the deals only for a 24 hour period, but with such incredible discounts, items do tend sell out and sell out fast. In fact, as of press time, some of the eyeshadow shades are already totally gone. Don't get discouraged, though. There still seem to be plenty to go around depending on what you're looking for.
The pans typically retail for $20 aka they aren't cheap, and they probably wouldn't exactly qualify as affordable shadows. They're more of a splurge item. That's what makes the sale so great. For the day, the price is cut in half making these large size eyeshadows only $10, and beauty addicts seem stoked about it.
In fact, some are doing Leslie Knope happy dances on Twitter.
Before the sale even went live, people were planning their purchases. That may explain why shadows are already selling out.
Clearly, people are serious about their Urban Decay single eyeshadows.
One Twitter user even pointed out an extra bonus of shopping the sale. According to the Ulta website, when you purchase from the sale, you'll receive free shipping as well (as long as your an Ulta Rewards Platinum or Diamon member). There doesn't appear to be any sort of threshold for shipping, so if you only want one or two of the shadows and nothing else, you'll still be able to qualify.
Then, there's the fact that your purchase will come with a free gift if you spend $40 or more on the shadows. On the site, customers will be able to snag a mini Troublemaker Mascara and a deluxe size Vice Lipstick in Bad Blood. Yes, please.
The shadows, however, aren't the only items on sale today. If you want to go for it and have a bit of a shopping day, Exuviance Performance Peel, Velour Lashes, and Dr. Brandt Pores No More Pore Refining Primer are also all on sale for half off their original price.
If you want to shop the half off Urban Decay eyeshadows or any of the other products for Friday's 21 Days of Beauty deals, head over to the Ulta website now, and move fast. $10 eyeshadows won't last long (except on your eyelids), and this sale is absolutely too good to miss.