Ulta Beauty's 21 Days Of Beauty Is Coming & Your Fave Brands Will Be 50% Off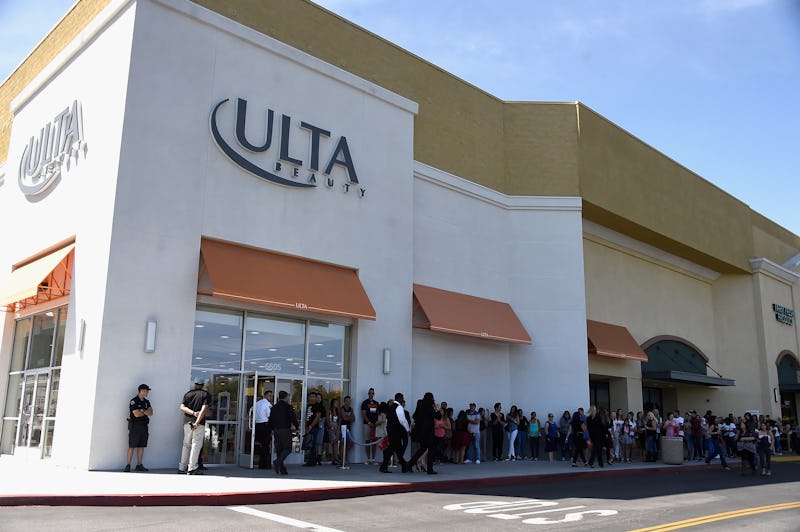 Frazer Harrison/Getty Images Entertainment/Getty Images
There are some sales that beauty addicts look forward to every year. Black Friday deals and Sephora's VIB sale are just two of them, but there's one other, and it's coming back soon. The sale is Ulta's 21 Days of Beauty, and this incredible semi-annual event is coming back sooner than you think. Prepare your credit cards, make your shopping lists, and get ready to make all your beauty desires come true.
For those who aren't loyal Ulta shoppers, you may have missed out on what 21 Days of Beauty actually is, and you certainly should know if you can't get enough makeup and skincare in your life. The twice annual event takes some of Ulta's most beloved products from some of their most well-known brands and puts them on super sale. No, really. It's a super sale. In fact, it's up for 50 percent off some of these products.
From skincare to hair to makeup, 21 Days of Beauty encompasses all areas of Ulta Beauty's selections, and that's what makes it so great. While there is only a product or two on sale per day of the 21 days (similar to Sephora's Weekly Wow but think daily instead of weekly), the retailer switches up the deals well.
So when can you take part in the blockbuster beauty event?
According to Allure, 21 Days of Beauty is set to start on March 18 and continue until Apr. 7. The publication cited the popular beauty Instagram account TrendMood as the source of the dates a few weeks ago, and on Monday, the retailer officially took to their social media accounts to confirm that the sale would begin March 18 which means you've only got a few days to make your shopping list.
Will this sale be different from those of the past? Potentially. In the past few months, Ulta Beauty has been adding brand after brand to its list of products. They're not necessarily luxury brands like Chanel or YSL, though. Ulta has been steadily adding indie and internet-based brands to their line-up, and it's actually kind of a great idea.
Their most recent addition? The ultra-popular pop culture and fantastically based creations of Storybook Cosmetics. The brand has been a viral sensation ever since they debuted their Harry Potter inspired Witchcraft and Wizardy palette. Ever since then, they have steadily rolled out internet sensation after internet sensation. From a Mean Girls palette to magic wand makeup brushes, they know how to catch the imagination of beauty lovers.
Another major addition? Morphe. The formerly online only based brand has expanded to their own stores and to Ulta Beauty. With select palettes (yes, it includes the Morphe x Jaclyn Hill palette), brushes, and sponges, Ulta is giving their shoppers greater access to affordable, quality brands.
It's not just online brands that Ulta has added, though. MAC Cosmetics can officially be found at the retailer, and it's the perfect excuse to buy all your MAC favorites. After all, how else are you going to use those Ulta rewards points you've been stashing away in your account?
As for whether or not these brands will be included in the Ulta 21 Days of Beauty sale, it's hard to know. The retailer offers 21 days of variety when it comes to products, so it's totally possible that you could see a MAC or Morphe product among the line-up for the sale.
No matter what Ulta decides to provide to customers for half off, though, it's still a list of products are up to 50 percent off retail. Regardless of what comes up, it's probably worth shopping. So mark your calendars and get ready because 21 Day of Beauty is coming.