'Vanderpump Rules' Fans Think Lala Might Appear On Another Long-running Bravo TV Show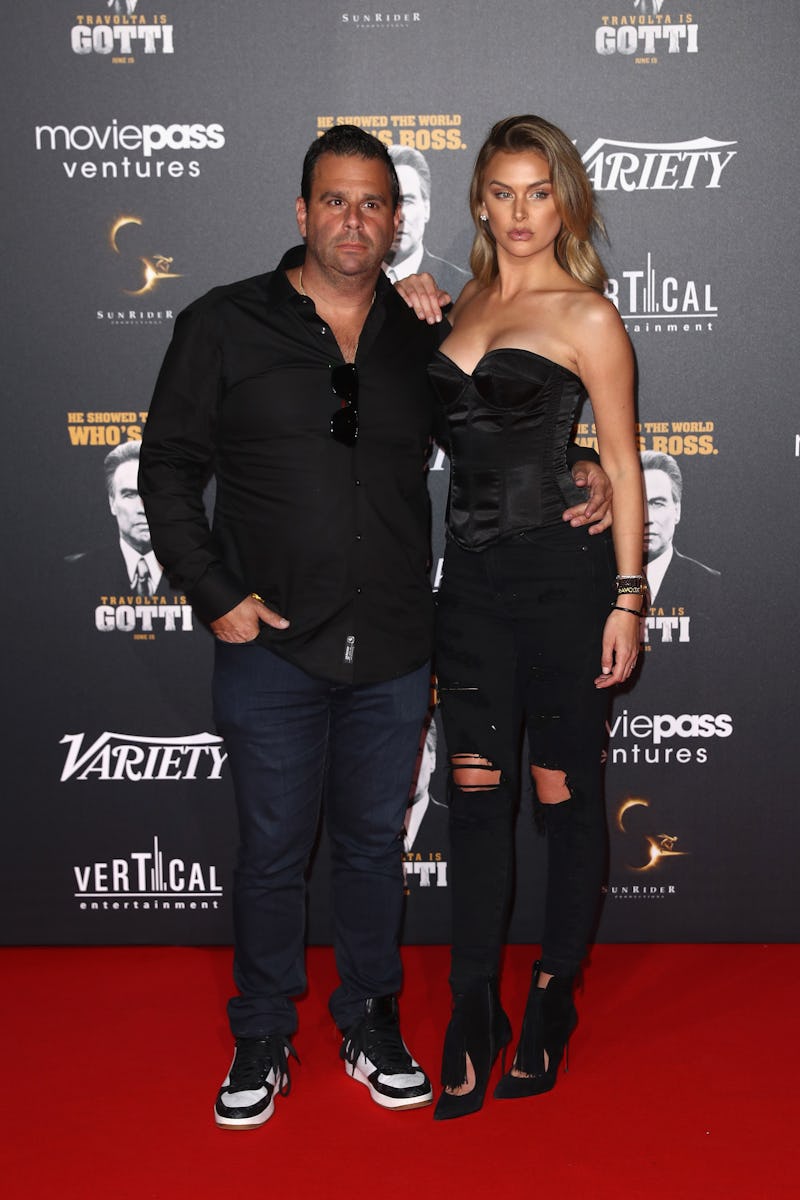 John Phillips/Getty Images Entertainment/Getty Images
Pull on your hardhat and your safety goggles, because there could be a Bravo crossover on the horizon that really nails the Bravo crossover game. On Tuesday, May 29, Lala Kent posted a photo she took with Flipping Out's Jeff Lewis and her boyfriend, Randall Emmett. "Furniture picking day with @jljefflewis," wrote the Vanderpump Rules icon. Lala, Emmett, and Jeff went furniture shopping. Together. And the Flipping Out star is currently renovating Emmett's home. This could mean the impossible is actually possible: Emmett may finally appear on Bravo.
Emmett is, as Pump Rules fans know, the guy who Lala calls "my man." Emmett and Lala went public with their relationship this January, but do not expect to see the movie producer on Season 7 of Pump Rules. Lala said at the Season 6 reunion that her beau will never be on the reality show. However, she did not say Emmett would not be down to appear on any of Bravo's other programs. And by Giggy, it looks like Emmett is on board with Bravo's long-running home flipping reality show. Assuming Emmett's renovation is on Flipping Out Season 11, then there is a good chance we will see Emmett and Lala on Flipping Out Season 11. And that would be a big deal.
"What if this is one of those things where Bravolebrities from different shows hang out when there aren't any Bravo cameras around?" you ask. And that is a fair question. Think of the Southern Charm cast and the Vanderpump Rules cast. Or the Summer House cast and the Vanderpump Rules cast. Or Jeff Lewis and Shannon Beador from the Real Housewives of Orange County. A crossover episode doesn't happen every single time stars from different Bravo shows band together. It is a true shame.
But could the cameras be rolling this time around? Oh, they just might be. On April 2, Emmett shared a selfie he took with Jenni Pulos and Jeff of Flipping Out, and the Instagram caption gets right down to brass tacks. He wrote, "Amazing day with @jljefflewis @jennipulos and his amazing team helping with my renovation on his show #flippingout."
It would be one thing if Emmett wrote something along the lines of "amazing renovation by the stars of #flippingout" or "saw @jljefflewis & @jennipulos's amazing work on #flippingout & I knew I had to team up with them" or "ain't nobody got me feeling like I'm feeling my @jljefflewis & @jennipulos renovation." Those hypothetical captions do not say anything about being on Bravo's house flipping reality series. However, he literally said, "my renovation on his show #flippingout." That is about as straightforward as a shot glass full of penne alla vodka at the end of a reunion special, which is to say it is extremely straightforward. Come on, when someone hands you a small cup of pasta and no utensils after a long day of filming, you know what must be done.
Lala went to Cannes this year, so Emmett may make his Bravo debut soon.
If there was ever a perfect outfit to wear while perusing furniture stores with a fellow Bravolebrity, it is this one. It is somehow both chill and intense, which really sums up the furniture shopping experience. (Yeah, trying to find a new armchair or whatever can be stressful, but it is hard to stay too wound up when you spend an afternoon in a showroom lounging on recliners that you'll never buy.) Is... is it a onesie? A sweater and legging combo? Whatever it is, it is a masterpiece. Here's hoping Emmett, Lala, and this gorgeous ensemble makes a cameo on Flipping Out.