'Vanderpump Rules' Stars Tom & Katie's Wedding Anniversary Messages Will Melt Your Heart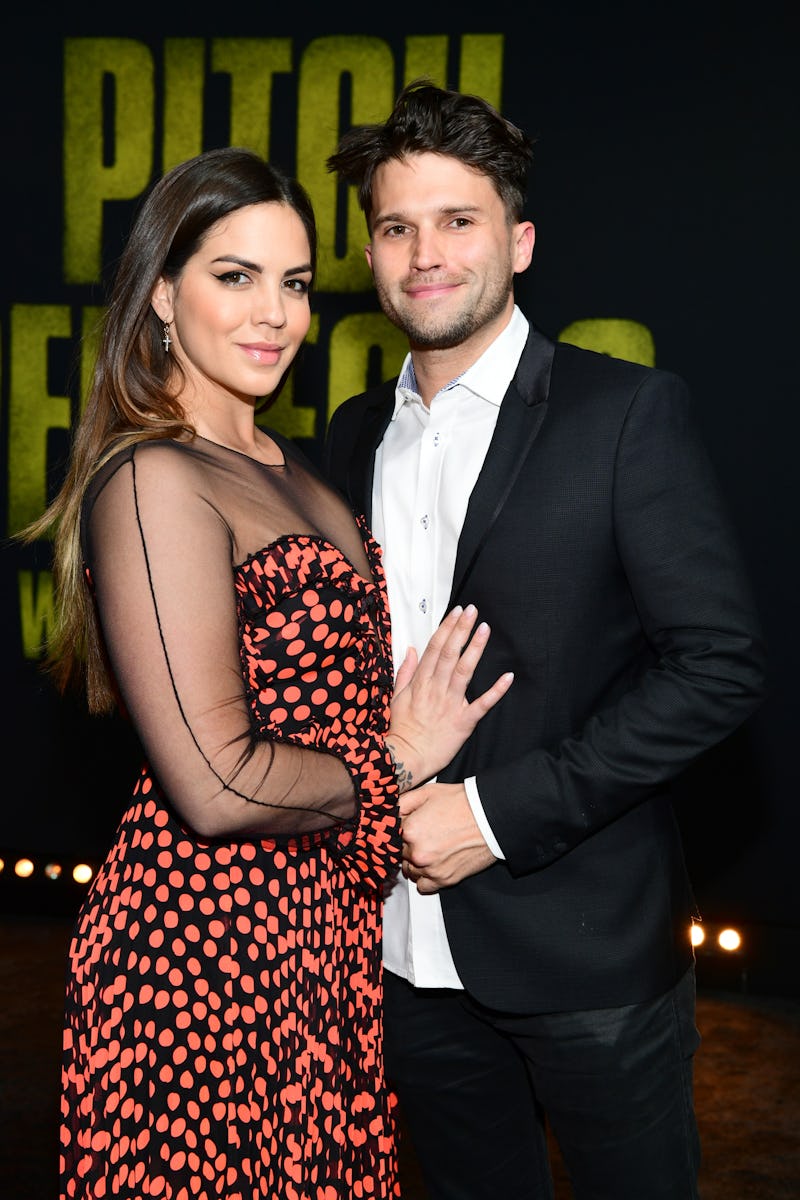 Emma McIntyre/Getty Images Entertainment/Getty Images
After six seasons of Vanderpump Rules, a lot has changed. But nothing has evolved quite like the relationship between Tom Schwartz and Katie Maloney, aka, "Bubba" and... well, "Bubba". Vanderpump Rules' Tom and Katie celebrated their second wedding anniversary on Instagram, and the messages they wrote were beyond precious.
Maloney-Schwartz posted a hilarious image of the two of them at an unspecified event. The glitter in her hair might suggest a New Year's Eve party, but you can never really be sure; the Vanderpump Rules cast seemingly always has somewhere exciting to be. Based on Schwartz's outfit, though, maybe it was from the night they got engaged?
Anyway, here's the cute note the Pucker & Pout founder wrote to her man on IG:
Happy 2 year anniversary to the love of my life, my best friend, my ninja turtle, my special guy, Postmates partner, and the only one I wanna grow old with. You have shown me so much love and gratitude over the years and can't imagine my life without you. Here's to many more bubba!
Schwartz selected a photo from their infamous engagement shoot and added an absolutely gushing caption to it. "2 years strong bub!" he wrote, "Let's keep it going now until infinity."
The model-actor-restaurant owner continued:
I'm so happy all the choices I've made in my life, good and bad, lead me to you. I should be whispering this into your ear but instead I'm writing it on Instagram as you lay 2 feet away from me. Such is life in 2018. I'll tell you this all to your face drunkenly later tonight.
If that weren't adorable enough, here's how he concluded the IG caption:
You are my favorite person in the world to do nothing with. And that's something. Love you deeply. Happy anniversary Bubba.
Swoon.
In the two years since they got married IRL, Schwartz and Maloney-Schwartz have obviously gotten closer to one another, opened up more to each other (and the Pump Rules audience!). They were laughing and joking together on the show and barely arguing, which was a monumental shift from previous seasons — including ones that relied heavily on their drama as a couple as a plot point.
It's an added wink to their history together that Schwartz posted a photo that looks like it was from the engagement shoot. In that particular episode, the couple was frustrated with each other and clearly not communicating about what was important to each of them. So to see Schwartz, the reluctant photo-taker — yes, it was definitely weird behavior for a model — post one as a tribute to his wife is lovely in a way only Vanderpump Rules can be.
The messages to one another are cute by any standards, but as any fans of Vanderpump Rules know, these are particularly special. The couple has been together for a long time, but the ups and downs they experienced on the show occasionally worried viewers. They got married in Season 5 and Vanderpump Rules Season 6, along with these pictures solidify that they're definitely bubbas for life.