'Vanity Fair's 2017 Hollywood Cover Is Here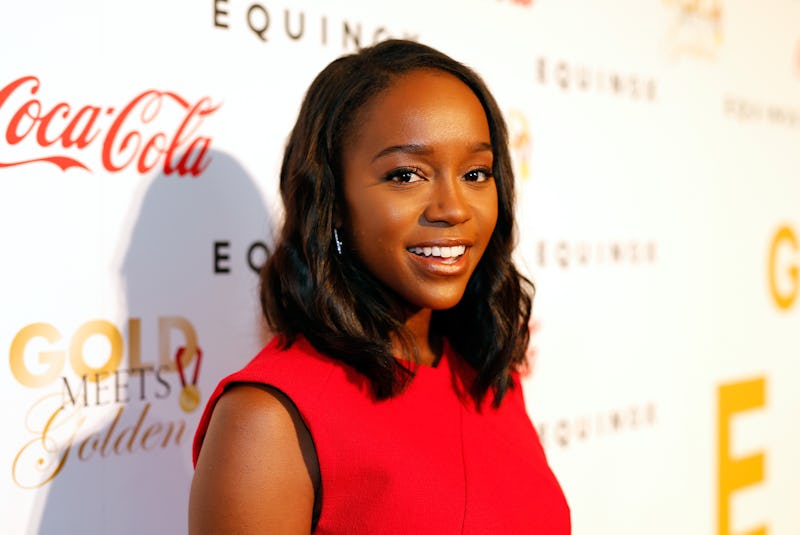 Rich Polk/Getty Images Entertainment/Getty Images
If there's any indicator that an actor's career is about to go stratospheric, it's appearing on the cover of Vanity Fair's Hollywood issue. The annual tradition brings together the best and the brightest of the film industry's elite and is an important milestone in any performer's career. 2017's Vanity Fair Hollywood cover features some surprises alongside movie stalwarts like Natalie Portman, Emma Stone, and Lupita Nyong'o. So which actors appear on the latest cover of the magazine, and what might their inclusion mean for the future of their careers?
Four actors feature on the front half of the cover, and it's no surprise that any of them are there. Amy Adams joins 2017 Best Actress Oscar nominees Natalie Portman and Emma Stone, as well as Oscar winner Lupita Nyong'o. It's easy to see why these four women were chosen for the cover, particularly as they were each so busy throughout 2016.
Joining them on the fold-out cover are seven actors that you'll definitely recognize, but that you might not have expected to see here. Hard-working sisters Dakota and Elle Fanning pose together, while Fifty Shades Darker's Dakota Johnson sits at the front of the group. It's also somewhat unsurprising to see Greta Gerwig on the cover, as she's been garnering buzz for performances in Jackie and 20th Century Women.
The actor I'm most excited to see on the cover is Aja Naomi King. King is famous for her role as Michaela in How To Get Away With Murder, but her career is continually developing. In 2016, she played Cherry Turner in The Birth Of A Nation, and, while allegations surrounding Nate Parker's personal life ruined any chance of Oscar success for the movie, King's performance was incredible. Her inclusion on the cover, as a relative Hollywood newcomer, shows so much faith in her abilities.
Ruth Negga stands at the center of the photo, and it's prescient that she's included in the ensemble. Negga's role in Loving rightly earned her a nomination for Best Actress at the 2017 Academy Awards. The plethora of diverse roles she's tackled throughout 2016, including playing Tulip in Preacher, cemented the fact that she's really having a moment right now.
Rounding out the group is Janelle Monáe, who wowed viewers in 2016 releases Moonlight and Hidden Figures. It feels as though her transition from music to film is totally complete with the Vanity Fair cover, and that's exciting to witness.
As always, Vanity Fair's Hollywood issue draws together seasoned actors, and the next generation of Oscar winners. Every actor on the 2017 cover is guaranteed to have an amazing year.