Video Of Arie & Emily's 'Bachelorette' Breakup Will Make You Root For Him To Find Love Again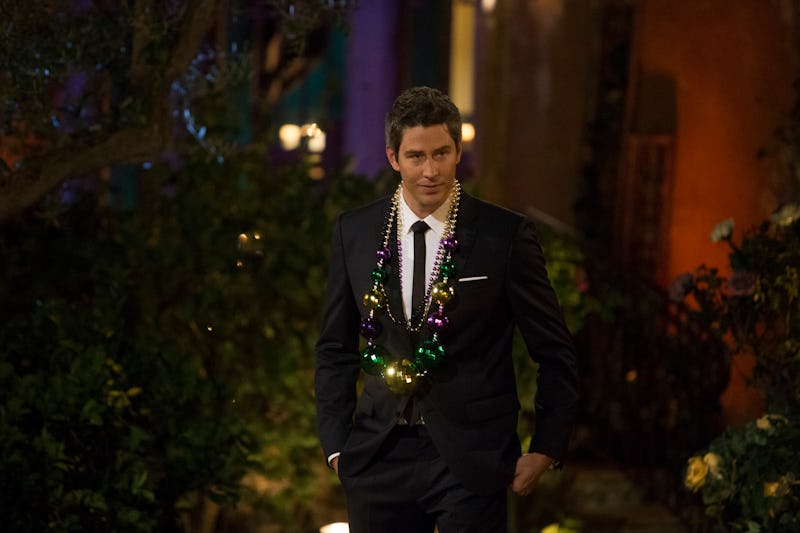 Paul Hebert/ABC
When it was announced that Arie Luyendyk Jr. was going to be the newest Bachelor, a lot of fans newer to Bachelor Nation were confused. People didn't seem to really know who Arie was, and mostly everyone just wanted to know why Peter wasn't the next Bachelor. But what a lot of fans don't realize is that Arie is basically the original Peter. Video of Arie and Emily's breakup on the Bachelorette will remind you that their stories are nearly identical, the heartbreak just as intense, and fans back then were just as outraged that the Bachelorette could have passed up on such an amazing guy.
Arie was the front-runner on Emily Maynard's season of The Bachelorette, and for a while it seemed pretty obvious that the pair would end up together. Known as the "Kissing Bandit" for how good he was at sneaking kisses throughout the season, it was clear that the couple had a really genuine connection. They faced a small bump in the road when it was revealed that Arie had once dated a producer on the show, Cassie Lambert. Though the relationship was brief, and had occurred in 2003, Emily felt betrayed that Arie hadn't come clean from the beginning about their history. "If he's OK with hiding that he even knows you — much less dated you — and we've been hanging out for so long, what else is he hiding?" Emily said in a filmed conversation with Lambert. But the couple was able to reconcile, and moved forward to the finale.
Emily and Arie's romance really did seem like something out of a fairytale, so fans were shocked when Emily broke things off with the Dutch race car driver before he even had a chance to propose, in favor of winner (and briefly her fiancé) Jef Holm. It's clear from the footage of the breakup that Emily was devastated to have to deliver the news, and Arie was totally blindsided.
In fact, Arie was so brokenhearted that even after Emily became engaged to Jef, he tried to win her back. Arie actually flew all the way to Charlotte, North Carolina, off-camera, to try to either get closure with Emily or rekindle their romance. When he got there, he realized that it would be disrespectful to Emily's daughter and her new fiancé to disrupt their new life in person, so instead he called Emily, and left his journal that he had kept during the show for her to read. I'm not crying, you're crying.
But even though fans were hoping that maybe Arie and Emily could somehow get back together, Emily revealed on After the Final Rose that she never read the diary. "I didn't read it out of respect to Arie and Jef... these are [Arie's] memories, and it wasn't going to change anything" she said during the show. So Arie was sent packing once again, heartbroken and, luckily for the 29 women now vying for his heart, single.
And in case you're still doubting whether the love between Emily and Arie was real or just for the cameras, Arie recently revealed in an interview with Entertainment Tonight that he hasn't been in love since The Bachelorette, five years ago. "I haven't felt that same feeling that I had when I was on The Bachelorette. It really drove me to do [The Bachelor]. [The show] gave me the time to really put myself in front of somebody and shut everything [out] and not worry about work and all the other pressures of life," he told ET.
But Arie and Emily, who has since married Tyler Johnson, don't keep in touch. In the same interview with ET, Arie shared "If [Emily] calls, I'll answer, but no, I haven't talked to her. We sort of went our separate ways after the show, and that's fine. She has a beautiful life, and I kind of kept up on social media a little bit." Yet the former Bachelorette had nothing but kind words for her former suitor. In a statement to Us Weekly, Emily said:
"I can't think of a better person to be The Bachelor than Arie and I've been hoping this day would come since Season 8 ended! He's a gentleman through and through and all the girls on his season are lucky to have him. I'll be wishing him nothing but the best because that's absolutely what he deserves!"
So even though the breakup was devastating for Arie, it's clear that there are no hard feelings between the two. And if Arie was able to find true love on television once, it seems likely that he could do it again. Let's hope that this time, it doesn't end in heartbreak.