Watch 'Bachelorette' Star Kenny Wrestling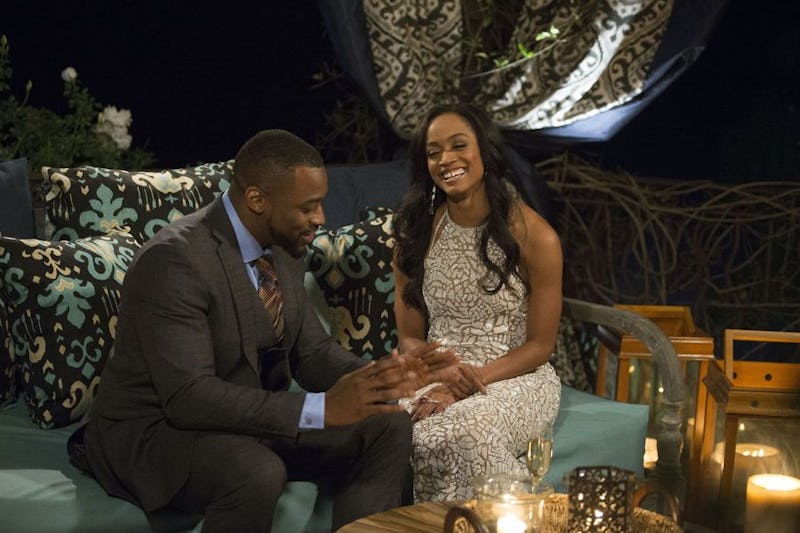 ABC/Paul Hebert
Do you hear that? It's the sound of bros clinking glasses in limos as they pontificate about love and roses. That's right, a whole new series of The Bachelorette, Rachel Lindsay's season, is about to begin. And I couldn't be more excited. This season features an eclectic group of men from sales representatives to lawyers to a guy who calls himself a "tickle monster." In the mix is also a professional wrestler. Kenny Layne, or Kenny King as he is known in wrestling circles, is no newbie to being on camera. Kenny is a professional wrestler with fans and bruises to prove it. You'll want to see videos of Bachelorette contestant Kenny 'King' wrestling in advance of the premiere.
Kenny King is not the first wrestler to tumble his way onto The Bachelorette. Justin 'Rated R' Rego was on Season 6 of the show (Ali Fedotowsky's) and was best known for being on the show for the wrong reasons. Hopefully Kenny King wants to find love, though I'm sure promoting his wrestling career is also part of the motivation for signing up for a TV show. Going on for career and love isn't a bad thing. Going on for only a career is where things get iffy. Kenny will be one to watch on the new season, and you can check out his moves before he even went to find love.
Kenny King fighting above in his little blue shorts is quite the spectacle. He seems comfortable and at home in the ring, surrounded by screaming fans and an excited referee. It will be interesting to see Kenny outside his comfort zone, in The Bachelorette mansion. If wrestling is a performative event, falling in love is quite the opposite. Hopefully Kenny will be able to drop his persona and show America a new side of himself. Rachel certainly seems worth a little bit of nationally televised vulnerability. This will be outside of what Kenny is used to. I mean, just watch Kenny wrestle a dude with a blue mohawk.
Wrestling is a big part of Kenny's life. And, if I was a dude in the mansion, I would not start drama with the professional wrestler. But, while wrestling is important to Kenny, the center of his world is his daughter. He posted the below photo to Instagram writing, "Our first Daddy Daughter date at school. She's getting too grown." Aww.
He may be able to tackle men but he also seems like a big ole' softie. Maybe this is the side he should lead with while pursuing Rachel.