Meryl Streep Inspires Viola Davis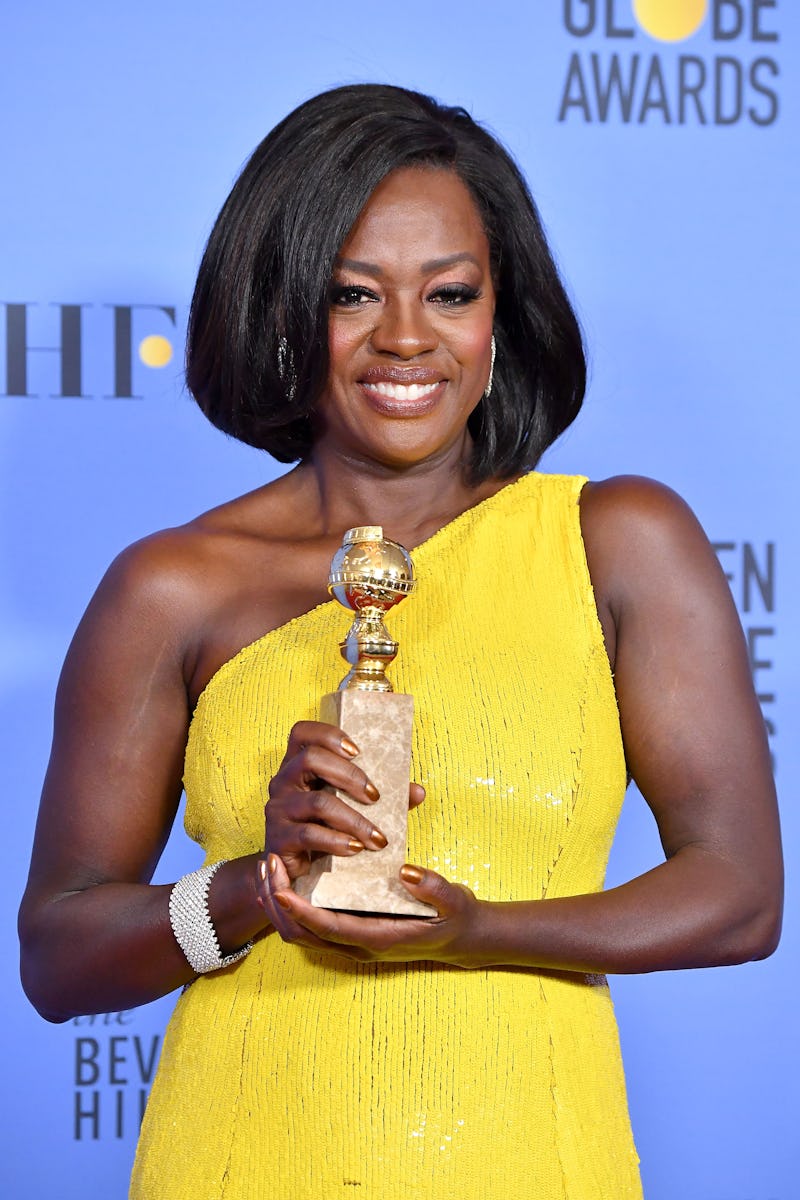 Alberto E. Rodriguez/Getty Images Entertainment/Getty Images
Before Meryl Streep accepted her Cecil B. DeMille Award at the 2017 Golden Globes, her Doubt costar Viola Davis gave a heartfelt introduction. And in it, Davis said that Streep makes her proud to be an artist. Streep is often praised for her contributions to the film industry for very good reason, but Davis successfully articulated why so many people — and women in particular — feel connected to the tremendously talented actor.
During her introduction about Streep, Davis said:
"You make me proud to be an artist. You make me feel that what I have in me — my body, my face, my age — is enough."
In an industry where many older women struggle to find substantial roles, Streep — and Davis, for that matter — have been able to buck that trend. While both women's talents deserve parts worthy of their acting abilities, really all actors should have access to complex roles. But what Davis says goes beyond that and can be applied to even people who aren't actors or in a performance field.
Davis spoke about how her husband asked her if she told Streep how much she meant to her when they were filming Doubt. Davis' speech about Streep showed how much Streep's acting has impacted Davis, but you don't need to be an actor to be inspired by her. Not only did Streep's own speech for the Cecil B. DeMille award prove why she should be respected as a woman outside of her acting, but her range of roles portraying complex women is something to marvel at. As Davis said, Streep makes the "most heroic characters vulnerable, the most known familiar, the most despised relatable." She's a feminist icon not only for her actions off the screen, but for what she does on screen in bringing many types of women to life.
While Davis is an admirable actor in her own right, her words reflect what an astounding impact Streep has had on even someone as magnificently talented as Davis. And that's why so many women look up to the star — no matter what those women's professions are.