15 Common Signs Someone's Immature, According To Reddit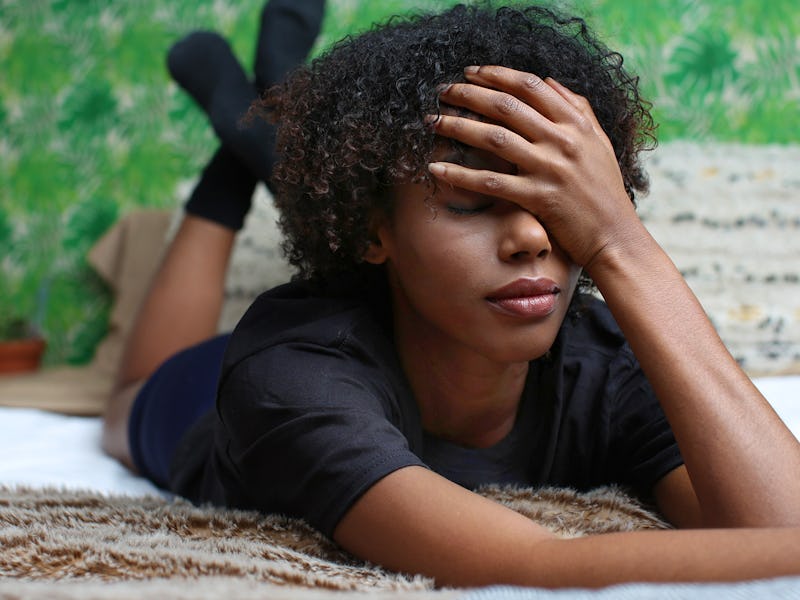 Ashley Batz/Bustle
Whether or not we want to admit it, everyone can be a little immature from time to time — like inadvertently giggling at a fart or playing a dumb, harmless prank on a friend. But there's a huge difference between having occasional moments of immaturity and being immature as a person. That being said, we're all constant works-in-progress, and there's always the opportunity for emotional growth, no matter what age you are. And if your goal is self-betterment and growth, it helps to be aware of the traits that are commonly signs of immaturity — that way, you can be on the lookout for them in yourself (and in others).
In a recent AskReddit thread, one user asked people to give examples of traits that usually indicate immaturity, and their responses are proof that there's more to being immature than just having a love for poop jokes. Immaturity takes many forms — always deflecting blame, picking fights, or passive aggressiveness, for example — and it can often have real, interpersonal consequences, and can even ruin your relationships with friends, family, and partners.
So if you want to make sure that you're your best self, here are 15 traits that could mean you have some emotional growth to do, according to Reddit.