Randall's Decision About College On 'This Is Us' Was So Unfair To The Character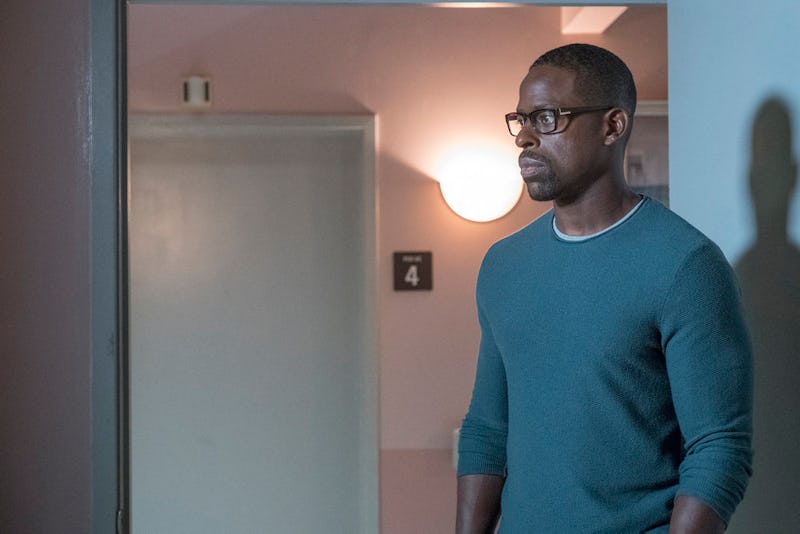 Ron Batzdorff/NBC
Randall is definitely the most successful, career-wise, of the Pearson triplets on This Is U s, and his aptitude for being good at everything started early in life. He loved getting straight A's, and he even wanted to go to Harvard. But, life, as it does, threw a serious, tragic wrench in the rest of Randall's plans just as he was finishing high school. We watched him and Jack visit Howard University, too, so what college did Randall go to on This Is Us after all?
As soon as Randall showed that he was pretty much a genius, Rebecca and Jack enrolled him in a gifted school. Jack, in particular, seemed to see Randall's eventual ascension to Harvard University as a victory over his own blue-collar roots, but originally to the dismay of Jack, Randall opted to visit Howard University over Harvard. Why Howard? It's a historically black school, and Randall, who described himself in Season 2 of This Is Us as "off-balance," wanted to explore the cultural identity of his birth in the next phase of his life. Randall is a black kid being brought up in a white family in a very white part of town, and he wants to find himself at Howard University. He applied when the time is right, and then, of course, he gets in. Duh. He's Randall.
This is the part in the story where Randall would seamlessly accept his offer letter to Howard University, go to the school, make a ton of friends, and live virtually happily ever after. But that storyline is not why This Is Us makes us sob our eyes out week after week. In Season 3, viewers saw Randall call the Howard University admissions office and withdraw his acceptance because his family was falling apart after Jack's untimely death and he felt like he had to be there for support his siblings and his mom. Cue the breaking hearts everywhere.
Randall's hopes are dashed, it seems, and we still have no clue where he ended up going to college. It doesn't seem like Rebecca would allow him to throw away his shot, in Hamilton-speak, but Rebecca can barely get out of bed these days, so would she even notice? The Pearsons live in Pittsburgh, and there are great schools in that neck of the woods, Carnegie Mellon and University Of Pittsburgh, among them. Randall could try and get into one of those schools just to be close to home.
While Randall's future may have a big question mark on it right now, there is one big thing that's about to happen to him — Beth. We know that Beth and Randall met in college. Which college is a mystery, but Beth was a huge, steadying factor in Randall's life, and luckily, she's coming for him before he knows it. That said, it's going to get harder before it gets easier. In an interview with Entertainment Weekly, This Is Us show runners Elizabeth Berger and Isaac Aptaker said that while Beth is Randall's "gold lining," he has a way to go before he gets that.
"You're going to see as we play more in the '90s that Randall's really the one who's stepping up here and feeling like he can't go all the way to Washington right now and leave his family in the state that they're in," Aptaker said. "So that rejection of the admission is going to stick here."
Berger agreed, saying, "We'll see that Randall is so connected to Rebecca and feels so protective of her that it's going to be a real struggle for him to not devote himself fully to taking care of her, which obviously should not fall on a 17-year-old boy. So watching him find that balance and be there for her, but also be there for himself, is something we're going to be tracking throughout the season."
In rejecting Howard University, Randall made a huge, adult choice for his family — one that he shouldn't have had to make. We know he goes to college and we know he meets Beth there, but for This Is Us fans, the mystery of which school Randall ended up at is a big one.